[widget id="bcn_widget-2"]
Sonic's Fun Day – A Video-Storybook for Emerging Readers in Grades Pre-K and Up!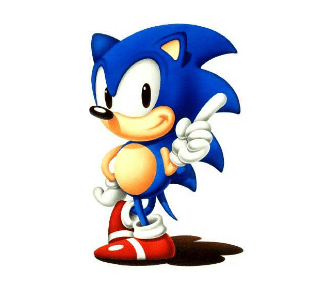 Introduction
Sonic's Fun Day is a captivating video-storybook designed to engage and entertain young readers. In this blog post, we explore the research-backed benefits of incorporating interest-based and relatable elements, repetition, and visual aids in children's education.
Join us as we venture into the magical world of Sonic and discover how this thrilling tale skillfully combines textual and visual components.
Enhancing Text with Visuals
Videos have proven invaluable in enhancing comprehension among young learners. Sonic's Fun Day seamlessly weaves together text and dynamic visuals, immersing readers in an interactive reading experience. As children watch Sonic and friends embark on exhilarating adventures, they gain a deeper understanding of the story, making it particularly beneficial for those who may find purely text-based materials challenging.
Repetition and Reinforcement
Sonic's Fun Day cleverly utilizes repetition to reinforce learning, strengthen memory retention, and foster language skills. Emerging readers encounter familiar words multiple times, expanding their vocabulary and improving spelling proficiency.
Interest-Based and Relatable Content
Interest-based materials in Sonic's Fun Day ignite children's enthusiasm for learning. By incorporating content that resonates with them, the story keeps young readers fully engaged.
Research Insights
Research underscores the positive impact of videos on children's learning, with visual aids playing a significant role in enhancing comprehension and stimulating young minds. Additionally, the well-documented benefits of repetition in early childhood education emphasize how allowing children to revisit the video story multiple times aids in memorization and reinforces reading and spelling skills.
By offering an immersive and interactive experience, video stories become powerful educational tools for emerging readers, significantly contributing to their cognitive development and laying a solid foundation for literacy.
Using interest-based materials has also been extensively studied in educational contexts. When children encounter familiar characters like Sonic, they feel a deeper connection with the content and are more likely to stay engaged. This heightened interest fosters an enjoyable learning experience, resulting in improved information retention.
Moments in the Storybook
Sonic's Fun Day is filled with captivating and heartwarming moments aimed at sparking the interest of young readers. For instance, Sonic speeds down a thrilling water slide, visits with his friend Amy Rose, and shares a secret handshake with his buddy Tails.
Conclusion
Sonic's Fun Day brilliantly showcases the power of blending interest-based materials, repetition, and visuals to create a rewarding and delightful learning journey for young readers. By immersing themselves in Sonic's captivating world, this video-storybook effortlessly captures children's hearts and minds, making reading an unforgettable experience.
Embark on a thrilling adventure with Sonic's Fun Day and let your child's imagination soar as they set off on an educational journey filled with joy and learning!
Research References
You May Also Like: Peppa Pig's Fun Day Video-Storybook
Rachel Wise is the author and founder of Education and Behavior. Rachel created Education and Behavior in 2014 for adults to have an easy way to access research-based information to support children in the areas of learning, behavior, and social-emotional development. As a survivor of abuse, neglect, and bullying, Rachel slipped through the cracks of her school and community. Education and Behavior hopes to play a role in preventing that from happening to other children. Rachel is also the author of Building Confidence and  Improving Behavior in Children: A Guide for Parents and Teachers.
"Children do best when there is consistency within and across settings (i.e., home, school, community). Education and Behavior allows us to maintain that consistency."