Please Don't Take Away My Recess-A Poem About ADHD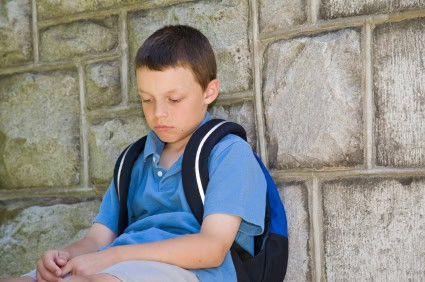 I got in trouble in school today. They took away my recess. They said it was because I couldn't sit still, but I was feeling so restless.
I couldn't control my body. I wish they'd give me breaks to move. It's so much easier to concentrate when I'm not forced to sit for an hour or two.
Sometimes directions come on so fast, I can't keep them all straight. Giving them one step at a time or writing them down would be great.
It's hard for my mind to focus on 30 questions in a row. Break my work into smaller parts and watch the answers flow.
Check on how I'm doing after I complete the first ten. While you're looking at my work can I get up, stretch, or play with my pen?
My mom told me you're disappointed with my messy space. All my belongings overwhelm me. Teach me how to keep them in their proper place.
You yelled at me for calling out and I felt embarrassed in front of my friends.
Sometimes my mouth goes faster than my mind. Kindly remind me to raise my hand.
Please know that these things don't define me. Let me know when I make you proud.
If you just take the time to notice, you'll see a bright star, instead of a cloud.
So the next time that I have trouble following your rules and routines, please don't take away my recess. Burning energy improves my focus and self-esteem.
If you found this poem helpful, please share it!
Video Presentation
Additional Info: If a child has trouble sitting still, focusing, or remaining seated, and as a result is having trouble completing their school work, taking away recess will make the situation worse, not better. Many of our kids who have the most difficulty, need and greatly benefit from the fresh air, exercise, and social interaction that comes with recess. It is not something to be removed because a child cannot easily and readily follow an inauthentic school routine. So many schools (thousands) use recess as a punishment to force children to cooperate, and it is often an unsuccessful venture.
This applies to all kids. Not only those with symptoms of ADHD.
Additionally, research shows that strategies like detention, suspension, and taking away recess, fail for children who repeatedly struggle to follow the school routine and actually make the situation worse for those children.
Thank you for visiting educationandbehavior.com. A free resource for parents/caregivers, educators, and counselors! Browse our topics from the navigation bar above!
Recommended Articles:
Top 10 Discipline Tips for Kids with Oppositional Defiant Disorder
14 Strategies to Help Children with ADHD (School and Home)
How to Set Up the Classroom for Kids with Autism and ADHD
Exercise Ideas to Help Kids with Autism and ADHD
8 Unique Studying Tips for College Students with ADHD
How to Set Up the Classroom for Kids with Autism and ADHD
Recommended Books & Tools for ADHD
Rachel Wise is a certified school psychologist and licensed behavior specialist with a Master's Degree in Education. She is also the head author and CEO at educationandbehavior.com, a site for parents, caregivers, educators, counselors, and therapists to find effective, research-based strategies that work for children. Rachel has been working with individuals with academic and behavioral needs for over 20 years and has a passion for making a positive difference in the lives of children and the adults who support them. For Rachel's top behavioral strategies all in one place, check out her book, Building Confidence and Improving Behavior in Children, a Guide for Parents and Teachers. If you want Rachel to write for your business, offer behavioral or academic consultation, or speak at your facility about research-based strategies that support children, email her at rachelwise@educationandbehvior.com.