[widget id="bcn_widget-2"]
What is the Benefit of a Doctorate in Education?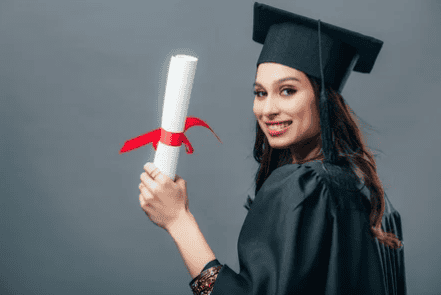 Why obtain a Doctorate in Education?
A Doctorate in Education, or an Ed.D., is often pursued by those who want a career in educational leadership.
Examples of leadership careers may include:
a school principal
a college president
an educational researcher
a curriculum developer
a superintendent
an academic dean
a college professor
You May Also Like: Ed.D online program no GRE
Why are educational leaders so valuable to students, families, & communities?
Ed.D. programs provide essential knowledge about the way education systems operate. Doctorate students also learn strategies to make positive changes and implement solutions in education on a grand scale.
Those who have a career in educational leadership have the ability to use their expertise to impact policies, curriculum standards, teaching methods, and more.
For instance, research shows that movement and hands-on experiences are best for students' learning, yet millions of children worldwide sit at a desk for hours a day, with very little movement or hands-on activities. An educator with an Ed.D. could be influential in making the kinds of changes that will further align modern educational practices with current educational research.
Solid educational leadership is essential when it comes to the success of students. Furthermore, well-rounded students lead to improved family and community outcomes for all.
Is an Ed.D. right for you?
Are you passionate about making changes in education on a global scale? Do you want to positively impact students and communities now and in the future?
If you answered yes, then an Ed.D might be the degree for you.
This post is sponsored by Marymount University. Sponsored posts allow us to continue our free online library of research-based strategies for children.
Rachel Wise is the author and founder of Education and Behavior. Rachel created Education and Behavior in 2014 for adults to have an easy way to access research-based information to support children in the areas of learning, behavior, and social-emotional development. As a survivor of abuse, neglect, and bullying, Rachel slipped through the cracks of her school and community. Education and Behavior hopes to play a role in preventing that from happening to other children. Rachel is also the author of Building Confidence and  Improving Behavior in Children: A Guide for Parents and Teachers.
"Children do best when there is consistency within and across settings (i.e., home, school, community). Education and Behavior allows us to maintain that consistency."