[widget id="bcn_widget-2"]
Six Resources for Parents & Educators of Children on the Autism Spectrum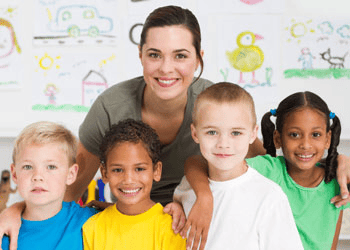 1. Free Social Stories
Social stories are a research-based method used to help children prepare for real-life events. They can help ease anxiety or set expectations for behavior in certain situations.
Below are links to seven free social stories to help children learn what to expect and how to behave in situations such as going to school, going to the doctor, eating at a restaurant, riding a school bus, etc.
Have an idea for a social story that may benefit your child/student? Contact us! We may be able to create it for you.
2. Helpful Articles
Below are five research-based articles to support children on the autism spectrum at home and at school.
3. Sample Visual Schedules
Click here for the PDF version, which you can print out for your use.
For another visual schedule idea check out Sample After-School Visual Schedule for Kids with Sensory Needs or Impulsive/Hyperactive Behaviors
See How to Use (Visual) Schedules to Improve Children's Behavior for information on the use of Visual Schedules.
4. Apps
1 – Choiceworks – The Choiceworks app was created to help children complete daily routines (morning, day, & night), understand & control their feelings and improve their waiting skills. It costs $19.99.
Key Features:
– Three boards: Schedule, Waiting, and Feelings
– Three Companion Books supporting each board
– Image Library preloaded with over 180 images and audio
– Add your own images and record your own audio for limitless customizability
– Attach video to any board image
– Save an unlimited number of boards for multiple children or different routines
– Ability to print boards or save as PDF
Below is a sample schedule created from the choiceworks app.
2 – First/Then Visual Schedule App – The First/Then Visual Schedule App can be utilized to demonstrate what will happen first/next  (e.g., first take a bath/then put on pajamas) or to relay what a child can earn for complying with an expectation (e.g., first clean up your dishes/then watch tv).
This is helpful to relieve uncertainty for what is coming up and to relay expectations.
With the First/Then Visual Schedule App you can also create visual schedules just like you can with the Choiceworks app.
The First/Then Visual Schedule App costs $9.99.
See an image below:
3 – ChoiceBoard-Creator -With the ChoiceBoard-Creator you can offer your child/student choices of what they want for lunch, snack, an activity, etc.
The pictures are customizable.
The cost is $1.99. See an image below:
5. First/Then Template:
Just like the example above of the first/then visual app, you can make your own first/then board.
For example, if you want your child to get dressed first and then play a video game for 15 minutes, you can go to Google Images, type in the name of the pictures you are looking for, cut them out, and put them on your template, or take your own pictures of your child doing the activities and print them out.
Below is a free template that you can print out for your use, along with sample pictures that I got right from Google Images.
To make your first/then board sturdy, laminate it and use Velcro to stick your pictures to your board.
You can laminate at an office supply store like Staples or purchase an inexpensive laminator such as the Scotch Thermal Laminator.
If you work in a school, you can likely use the laminator there.
You can also laminate paper visual schedules, such as the ones discussed previously in the article.
6. Visual Timers
Visual timers are a great way to help a child see how much time is left before they will switch from one thing to another (e.g., in five minutes we will turn off the computer and get ready for bed, you have three minutes left before it is time to leave for school).
Some children do better with transitions when they have time to mentally prepare for the change.
Using a visual timer can give a child a sense of time if a traditional clock or number timer is difficult for them to understand.
Here are some examples of visual timers:
Red Clock Visual Timer
With a red clock visual timer, children can see time running out as the red disappears.
Sand Timer
Sand timers let children know that time is up when the sand at the top gets to the bottom.
You can even get a free visual timer app on your IPhone, IPAD, or Android device.
Just do a search for visual timer in your app store.
Some children respond better to a visual countdown chart than a visual timer.
An example would be a piece of laminated construction paper with the numbers 5, 4, 3, 2, and 1 Velcroed on.
When there is 5 minutes left you show the child the countdown (e.g., we have five more minutes of computer time). At four minutes you pull off the number 5.
You keep doing this each minute until you pull off the 1 and that is the signal that the activity is over and you will be moving on to the next activity. Here is an example:
Here is a Free Printable Visual Countdown Template for you to print out in order to make your own countdown chart.
Again, you may want to use Velcro and a Laminator.
Educationandbehavior.com – Keeping Adults on the Same Page for Kids!
Rachel Wise is the author and founder of Education and Behavior. Rachel created Education and Behavior in 2014 for adults to have an easy way to access research-based information to support children in the areas of learning, behavior, and social-emotional development. As a survivor of abuse, neglect, and bullying, Rachel slipped through the cracks of her school and community. Education and Behavior hopes to play a role in preventing that from happening to other children. Rachel is also the author of Building Confidence and  Improving Behavior in Children: A Guide for Parents and Teachers.
"Children do best when there is consistency within and across settings (i.e., home, school, community). Education and Behavior allows us to maintain that consistency."
5% Off
$41.99
$39.99
(as of June 8, 2023 09:10 GMT -04:00 - More info

Product prices and availability are accurate as of the date/time indicated and are subject to change. Any price and availability information displayed on at the time of purchase will apply to the purchase of this product.

)
【Early Learning Tablet】Our learning toy is suitable for preschoolers over 3 years old .It has 5 learning modes, including ABCs, words, shapes, numbers, games, drawing music, spelling, number/letter tests, word tests, Mathmatics tests, etc. At the sam...
read more