[widget id="bcn_widget-2"]
Parents & Teachers Can Try Any of These 6 Effective Tips to Help a Child with Reading Difficulties (Basic Skills and Comprehension)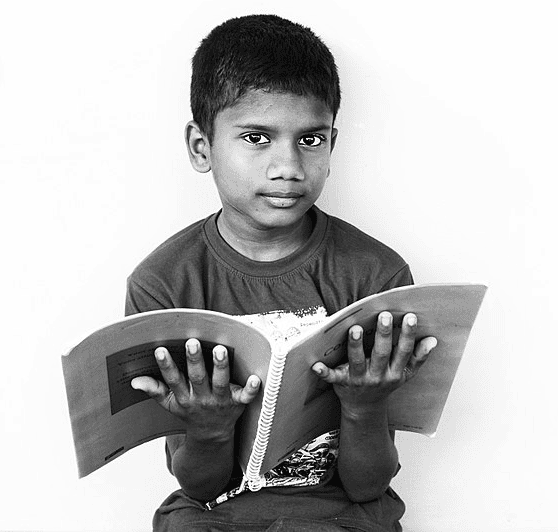 Introduction
Most would agree that reading is an essential life skill. In the absence of solid reading skills, students are liable to experience tremendous difficulty throughout their academic years and well into adulthood.
Therefore, it's critical that we support struggling students as early as possible to help them reach their full reading potential.
Helping struggling readers boost their basic skills or comprehension can make reading seem like less of a chore to them and set the stage for long-term academic success.
Consider the following six reading tips:
1. Find out your child or student's reading level and provide books on that level (or slightly above if you can assist them when needed)
Some children struggle with reading as a result of being presented with material that exceeds their current level.
Schools can test your child's reading level. If they haven't told you their level yet, ask. You can also assess your child's reading level at home. Do a Google Search for "assess my child's reading level." Several options will come up.
There are leveled books on a variety of topics for readers at all different stages. For instance, if your child's eighth-grade science or geography book is too challenging, there may be lower-level books that review some of the same topics.
If struggling readers are given materials that match their respective levels, you're liable to see an uptick in both their general reading comprehension and their interest in reading as a whole.
2. Let kids choose what they read!
Although children often have little say over what they read in school, research shows that you can help children improve their reading skills by allowing them to select their own reading material.
The COVID-19 pandemic has made trips to libraries and bookstores unsafe for the foreseeable future, but there's an abundance of convenient digital options when it comes to buying books.
With this in mind, sit down with your children and get their input on which books you should purchase. When seeking out suitable reading material, look for things that are of genuine interest to your kids.
For example, if your children are fans of superheroes, keep an eye out for books that fit into their preferred genre.
By showing children that they have options, you're providing them with a greater degree of control over the situation. Since kids commonly associate reading with schoolwork, it's important for them to realize that not all books are academic in nature, and that reading can be fun.
If they enjoy reading about certain topics, they're far more likely to take an interest in them and will likely have more motivation to understand the material, naturally increasing their reading skills.
Below is an example of a Super-Mario-inspired story for emerging readers.
3. Set realistic goals.
When setting out to help struggling readers, it's important to avoid overwhelming them. A child's mood, attention span, reading ability, and interest in the material can all affect their motivation to stay on task.
Setting small goals and gradually working your way up is recommended so children can feel success right away, and won't get discouraged or feel like giving up.
Research: Student Goal Setting: An Evidence-Based Practice
For instance, "Let's read a page together from this book (e.g., first-grade level) on superheroes, and then you can watch a favorite show when we are done."
As your child builds motivation, stamina, and confidence, reading won't feel like such a chore, and you will be able to increase your child's/students' goals slowly. For instance, "read two pages from this book (second-grade level), and draw a picture about the main idea. Then you can watch your favorite show.
4. Keep a Routine
Research demonstrates the positive effects of setting daily routines for children, and reading can be a part of that routine.
When you set reading goals with your child, build them into their daily routine. This repetition and practice will naturally improve skills.
A mini-schedule can be helpful such as:
3 o'clock pm:
Have a snack (15 minutes)
Read about topic of choice (with assistance if needed) for 10 minutes
Watch favorite show for 30 minutes
Eventually, reading 30 to 60 minutes a day would be amazing for practice.
However, it is important to start where the child will be successful and build from there, even if that is just small segments, such as one minute or one paragraph before a break.
5. Practice visualization and making connections with your child to improve comprehension.
Let's say you are reading a book about a superhero who saves a woman from getting her purse stolen. You can help your child with visualizations by drawing a picture of the scene together, finding a video on Youtube with a similar concept, or recreating/acting out the scene.
Research shows the benefits of using visualization strategies to improve comprehension.
You May Like: How to Use the Visualizing and Verbalizing Program to Improve Reading Comprehension.
Research also shows that helping children make connections with previous knowledge or experiences improves reading comprehension.
For instance, you may say, "remember that time when your cousin Johnny got his wallet stolen at college;" or "remember that other book we read about a teenager who protected a young boy when some older children tried to steal his bookbag." "How are these stories the same/different from ours?"
Making connections helps children visualize and understand new concepts and ideas.
Recommended Article for More Reading Comprehension Support: 3 Research-Based Reading Comprehension Strategies Parents Can Try at Home: Chunking. Monitoring, and Listening
6. Monitor your child and students closely for reading challenges and intervene as soon as you have concerns.
As is the case with most essential skills, the pace at which children learn to read varies from child to child. Although some kids are able to process reading lessons with relative ease, others consistently struggle to make sense of the written word.
Recommended Article: What is an IEP and How Do You Know if Your Child Needs One At School?
Unfortunately, struggling readers don't always speak up, and this reluctance to ask for help can result in years of embarrassment, anxiety, and academic hardship.
This is why it is imperative for parents and educators to keep a close eye on children's reading skills and address any problems they observe right away.
If you have concerns about your child or student's reading and feel as though they may need extra support or special learning strategies, talk to your child's school or doctor for a referral to the appropriate personnel to evaluate your child.
Conclusion
Overall, it is important to immediately address any reading concerns with effective, research-based interventions. This is to reduce the potential impact reading challenges can have on the quality of an individual's life.
When working with struggling readers or new readers it is important to:
stay on or close to the student's reading level
set small obtainable goals
establish a routine with the goal of daily reading practice
let the student make choices about their reading materials
teach students how to visualize ideas and make connections to previous experiences, books, etc.
monitor reading and intervene with support as soon as possible when needed
You may also wish to review the following reading programs, geared toward younger students, and developed from research-based practices:
For more support for students struggling with basic reading skills and reading fluency see:
Education and Behavior – A free online library of research-based strategies providing academic, behavioral, and social-emotional support for children. Keeping us all on the same page!
Rachel Wise is the author and founder of Education and Behavior. Rachel created Education and Behavior in 2014 for adults to have an easy way to access research-based information to support children in the areas of learning, behavior, and social-emotional development. As a survivor of abuse, neglect, and bullying, Rachel slipped through the cracks of her school and community. Education and Behavior hopes to play a role in preventing that from happening to other children. Rachel is also the author of Building Confidence and  Improving Behavior in Children: A Guide for Parents and Teachers.
"Children do best when there is consistency within and across settings (i.e., home, school, community). Education and Behavior allows us to maintain that consistency."