[widget id="bcn_widget-2"]
How to Prevent Summer Learning Loss: Challenges & Interventions for Students from Economically Disadvantaged Backgrounds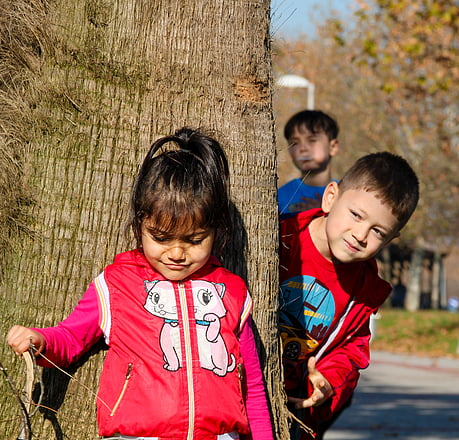 Introduction
Summer vacation is a time that many teachers and students anticipate with excitement. Summer offers a much-needed break from the demands of school. However, along with this break comes a challenge for some learners known as summer learning loss.
Summer Learning Loss
Summer learning loss occurs when students forget concepts and skills they have learned during the school year, over their summer break. This loss in learning is so prevalent, that teachers frequently need to re-teach material they have already covered when students return to school in the fall.
When students have limited access to summer learning opportunities such as camps, libraries, museums, family vacations, etc. they are particularly at risk for summer learning loss. The impact of summer learning loss is most noticeable in math and literacy.
Financial Barriers to Summer Learning Opportunities
It is important to note that while families of middle to high socio-economic status can often readily access summer learning opportunities, children from less advantaged backgrounds often face restricted availability.
Youth from economically disadvantaged backgrounds, who may already fall behind their peers at the start of summer, experience further setbacks in the fall. Math, reading, and science are particularly affected.
On standardized academic tests, students from underprivileged backgrounds typically obtain scores that are around three months behind their peers. This gap tends to increase as students advance in their education.
As a result, students from families with financial challenges face barriers to obtaining higher education and desired career opportunities. These achievement differences result in financial challenges for citizens that impact communities and exacerbate the division among socio-economic classes.
Educators often wonder how to prevent summer learning loss for students who may not receive enriching summer activities.
Interventions to Limit Summer Learning Loss
Despite the challenges for families posed by financial barriers, it is possible to offer students from less advantaged families, opportunities for summer learning that can help minimize the learning loss.
Research indicates that we can utilize the two types of interventions discussed below to minimize the impact of summer learning loss on students.
1. Government-Implemented Interventions
Government interventions can involve financial support for school lunch programs, leaving disadvantaged families with more funds to provide learning opportunities to their children throughout the calendar year. Government entities can also intervene by revisiting the traditional school year calendar to eliminate the lengthy summer break.
2. Voluntary Summer Programs
Communities, both in person and online, can provide programs and materials to foster learning in summer for students from families with economic barriers.
To highlight a few examples of volunteer programs:
The Boys & Girls Clubs of Winnipeg, Canada organized the Clubs School Investigators (CSI) program, which offers interactive summer experiences that help build reading, math, and science skills. CSI aims to provide summer learning opportunities to students from economically disadvantaged backgrounds within the Pembina Trails and Winnipeg One School Division.
The Academic Summer Program Including Recreation and Education (ASPIRE) is a program that takes place in the Louis Riel School Division in Winnipeg and provides free programming to students in grades 1-6. ASPIRE combines educational activities with recreational opportunities; building math, literacy, and problem-solving skills.
In addition to volunteer programs, like CSI and ASPIRE, schools often attempt to keep students on track by giving families engaging learning materials and fun free activity-ideas for summer months. Examples may include books, informational packets, craft ideas, local travel guides, nature activities, online materials and websites, etc.
8 Ways to Cultivate Your Child's Interest in Gardening
Limitations of Summer Learning Interventions
Government-based or volunteer-based summer learning interventions are not always possible, due to a lack of funding in communities and government programs.
Additionally, even when programs are available, not all students can access them due to issues with transportation, or potential familial or medical barriers (e.g., the caregiver does not provide the available resources to the child, there is a language barrier, student has a medical condition requiring additional supervision, etc.).
Conclusion
The issue of summer learning loss is important to address. Gaps in learning and unequal opportunities among socio-economic classes leave a negative impact on individuals and communities, both now and in the future.
By providing government interventions, and voluntary support, it is possible to limit learning loss and narrow the achievement gap among students.
Notifying families about programs early, having minimal or no enrollment costs to summer programs, and providing transportation are a few more ways we can support students and families in financial need.
How to Inspire More Girls to Take Interest in Science, Technology, Engineering, and Math (STEM)
If you would like to discuss how we can work together to implement programs that reduce learning loss for disadvantaged students in summer, in the face of funding limitations, contact our CEO, Rachel Wise at rachelwise@educationandbehavior.com.
Rachel Wise is the author and founder of Education and Behavior. Rachel created Education and Behavior in 2014 for adults to have an easy way to access research-based information to support children in the areas of learning, behavior, and social-emotional development. As a survivor of abuse, neglect, and bullying, Rachel slipped through the cracks of her school and community. Education and Behavior hopes to play a role in preventing that from happening to other children. Rachel is also the author of Building Confidence and  Improving Behavior in Children: A Guide for Parents and Teachers.
"Children do best when there is consistency within and across settings (i.e., home, school, community). Education and Behavior allows us to maintain that consistency."