[widget id="bcn_widget-2"]
6 Tips to Raise a Happy and Healthy Child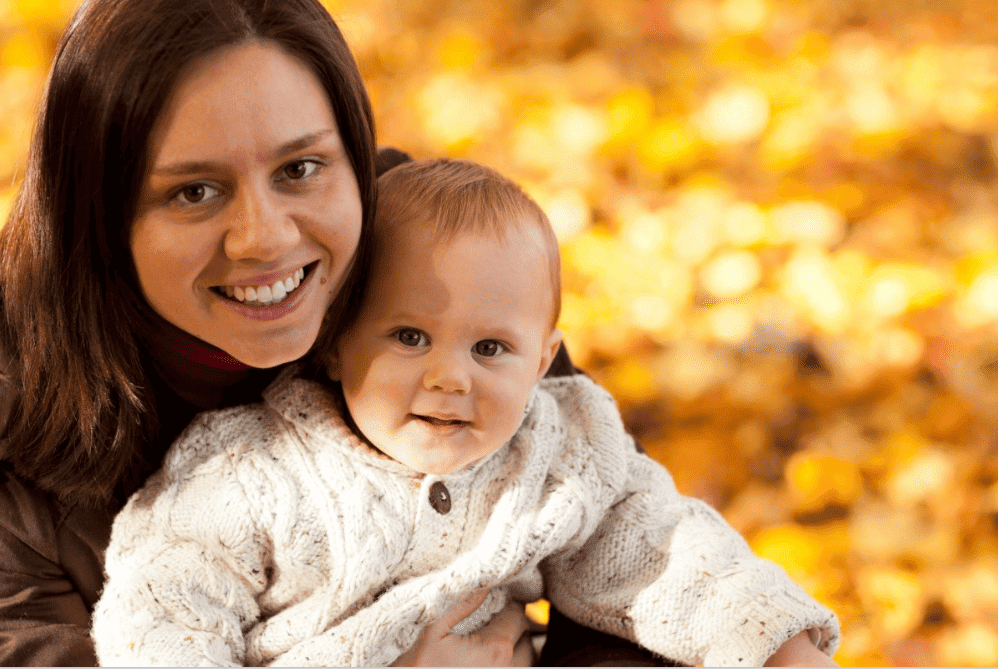 The future of your child's emotional, physical, and mental well-being is important to you. Whether it is developing great friendships, doing well in school, or making strong family bonds, you want to help them find happiness. You want them to be successful, and have a healthy lifestyle both mentally and physically.
Here are six tips to raise a happy and healthy child.
Nourish Friendships
We want our children to have the best friendships possible, and as parents, it turns out we play a large role in how well their social circle develops.
The Journal of Early Childhood Research & Practice found that parents are often the ones who determine the circumstances and timing under which their children have playdates and social interactions outside of the family.
The study then monitors the behavior of 50 parents who manage their preschool children's peer relationships. The journal goes on to say that "results showed that parents who initiated higher levels of peer contact had children with more consistent playmates."
One of the best parenting tips to nourish your child's social circle is to create playdates and plan activities that will help your child make positive friendships. It can also be beneficial to teach your child the qualities to look for in a good friend, such as honesty, kindness, and loyalty.
Research demonstrates the connection between friendships and happiness.
2) Nourish Your Child's Education
As parents, we are the first educators our children ever have contact with. We teach them shapes, colors, numbers, and their ABCs. That's why it's so important to nourish your child's education when they are young.
Have a positive attitude towards education. This will help your child to understand the importance of learning, graduating, and seeking information.
Even simple things, such as choosing educational board games over video games or movies about nature and exploration over the latest animated film, can do wonders in encouraging your child to learn.
3) Nourish You Child's Talents
Here's another one of my favorite parenting tips – don't ignore talent!
Does your little one have a special talent? Perhaps they can sing, play an instrument, draw, act, or have some other amazing ability. If you want to nourish your child's talents, have an encouraging spirit. If they hand you a picture they just drew, make a fuss! Tell them what a great job they did and hang the photo on the fridge.
If your child has a real talent, do something about it if you can. Sign them up for classes, have them audition for plays or volunteer to sing in a choir. Doing so not only makes them feel special and boosts childhood confidence, but it also helps them build connections and a strong work ethic during youth.
4) Nourish Communication Skills
The phrase "monkey see, monkey do" often refers to children who mimic the behavior of those around them. This old saying has been around for decades for good reason. Studies show that child behavior is developed by observing others, including their parents.
This means that the way your child learns to communicate has a lot to do with your own communication skills. Nurture your child's communication skills by setting an excellent example.
Do not fight with your spouse in front of your child. If you must have a public disagreement, make sure that your children see that your marriage is a partnership where both spouse's opinions and feelings are respected.
Being a good listener is another great way to show your children the importance of good communication. Be friendly, confident, open-minded, and most importantly, empathetic when communicating around your little one.
5) Nourish Family Bonds
Studies show that couples improve their emotional connection and reduce divorce rates by regulating spending quality time together throughout the week. It's true for your marriage and true for your family life!
Parents should carve out quality family time each and every week, if not every day, to ensure they are nourishing their children's family bonds.
Some ideas for a family night include:
Movie night
Camping in the backyard
Building a tent fort
Going for a picnic
Bowling
Fishing
Going to a museum
Playing a game
Volunteering together
Go on a hike
Go to the park
Have a barbecue
Play sports together
Go to the zoo
Work on a puzzle together
Cook together as a family
Plan a scavenger hunt
Play charades
Go kayaking or swimming
Plan a family trip
Do a Pinterest craft together
By ensuring you are spending time together as a family unit, you will be nourishing your child's relationship with their parents and siblings. This particular parenting tip brings your family closer together and promote a spirit of fun, comfort, and connection in the household.
6) Nourish Health and Body
This parenting tip focuses solely on your child's health.
As parents, we set the pattern for how our children are going to eat and take care of their bodies. Therefore, it is essential that we help them develop healthy habits that will contribute to a growing body that is free from childhood obesity and health problems.
Set a good example for your children by making nutritious meals that taste good and are fun to eat. Spoil them with goodies on the weekend and set the example that eating take-out and other unhealthy snacks are exciting treats, not everyday items.
You can also ensure your child grows up happy and physically fit by starting exercise early. Make working out fun, perhaps having them do an age-appropriate workout, walking with you along a scenic path, biking together, going swimming, or playing in the park.
As parents, it is our job to make sure we are nurturing our children. Be positive about their talents and encourage them to pursue their dreams. Pay special attention to your child's social and emotional needs, including nurturing family bonds. And of course, remember to give your child hugs and tell them you love them often!
Hope you found these six tips to raise a happy and healthy child beneficial! Nourishing your child will help increase their chances of being happy and healthy, even into adulthood.
You Also May Like: Happiness: What It Means to Live a Happy Life
Education and Behavior– A free online library, keeping parents, caregivers, educators, therapists and counselors on the same page!
Books on Raising Happy and Healthy Children
Rachel Wise is the author and founder of Education and Behavior. Rachel created Education and Behavior in 2014 for adults to have an easy way to access research-based information to support children in the areas of learning, behavior, and social-emotional development. As a survivor of abuse, neglect, and bullying, Rachel slipped through the cracks of her school and community. Education and Behavior hopes to play a role in preventing that from happening to other children. Rachel is also the author of Building Confidence and  Improving Behavior in Children: A Guide for Parents and Teachers.
"Children do best when there is consistency within and across settings (i.e., home, school, community). Education and Behavior allows us to maintain that consistency."