[widget id="bcn_widget-2"]
A Short Note For Children (Who Find it Hard to Make Friends) and The Adults Who Care About Them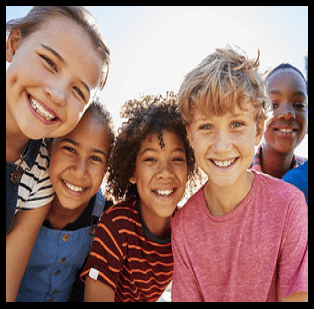 Social support correlates with social-emotional behavior.
According to research, a lack of quality social support is one of the biggest risk-factors for emotional & behavioral challenges in children and adults alike.
Mental health problems and crime are on the rise in the United States and people often report feeling isolated from healthy social outlets.
Some of the major contributing factors that lead to increases in social isolation, mental health problems, and/or crime include:
technology and social media (people stay home and text with others, look at social media, play video games online, etc; some people get depressed when they think other people on social media appear to be happier than them, which leads to more unhealthy thinking and/or behavioral patterns)
serious crimes get publicized and details spread rapidly for millions to access on social media, (this type of information is traumatizing to some, leaving them more fearful in general, for others it is fueling as they ponder if or when they will take their anger or impulses out on another person(s).
in an attempt to stay healthy and/or avoid getting others sick, people stay home and away from groups more than they did before March 2020 (the onset of COVID-19)
How can we prevent tragedies in our communities with a proactive social center like A Place for Friends?
We can provide a safe place within communities where children (and their families) feel a sense of belonging and social support.
This would be a place open to any child or adolescent struggling to make social connections. A diagnosis would not be required to be a part of A Place for Friends.
As a nonprofit, we can hire individuals with training in psychology, mental health, behavior, etc. to run and/or oversee our friendship program(s).
We can also provide transportation to families through donations and grant funding.
A passion for proactively serving communities, through empathetic and compassionate guidance, and positive behavior support strategies, will be a requirement for anyone hired to work at our friendship center(s).
Will it cost more to run a community-based social center now than it would to "possibly" pay for prison or psychiatric costs years down the road?
I believe that if we put proactive and social-support strategies into place now in our communities, we will save money on prisons and long-term psychiatric treatment as at-risk youth age into adulthood.
We can also help break the generational cycles of isolation that often co-occur with abuse, bullying, and/or neglect, by providing a positive social outlet to support children and families.
Also, if helping one child prevents a future tragedy, it is worth the cost.
I would love the opportunity to open A Place for Friends and measure the impact it has on a given community.
Please contact me at rachelwise@educationandbehavior.com if you are interested in partnering with me to create a place where lonely or isolated children can come to build their social connections.
Rachel Wise is the author and founder of Education and Behavior. Rachel created Education and Behavior in 2014 for adults to have an easy way to access research-based information to support children in the areas of learning, behavior, and social-emotional development. As a survivor of abuse, neglect, and bullying, Rachel slipped through the cracks of her school and community. Education and Behavior hopes to play a role in preventing that from happening to other children. Rachel is also the author of Building Confidence and  Improving Behavior in Children: A Guide for Parents and Teachers.
"Children do best when there is consistency within and across settings (i.e., home, school, community). Education and Behavior allows us to maintain that consistency."