[widget id="bcn_widget-2"]
Find Out How Using 3D Printers in the Classroom Makes Learning Exciting for Students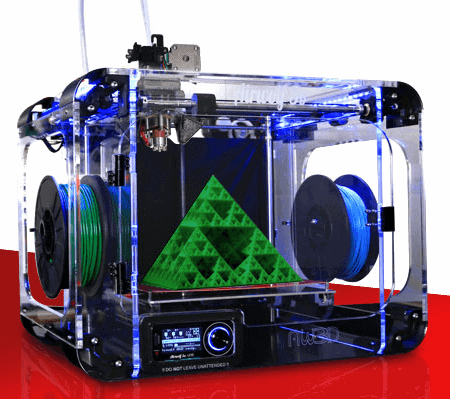 For most of your life, when you talked about printers you talked about the kind of printers we all know: They print (in color or black and white) on paper, and sometimes have multiple, helpful functions such as faxing and scanning.
And for a long time, that was it—the cream of the crop and a diverse cream at that. But there's a new piece of technology that's radically changing not only printing but education and manufacturing, too: 3D printers.
What is 3D Printing?
3D printing enables you to use a "printer" to produce complex, three dimensional objects from a digital file.. You can manufacture objects in your home or place of business and use less material than traditional manufacturing methods.
What are 3D printers used for?
3D printers are used in a range of professions, from medicine (for prosthetic limbs) to airplane manufacturing (for parts). They have a host of benefits such as less waste and reduced pollution and packaging.
How are educators using 3D printers in the classroom?
3D printers hold a lot of potential to lend assistance to a valued topic area, the field known as STEM or science, technology, engineering, and math. 
As an example, students can use 3D printers to recreate an artifact or fossil; design, build, and test bridges; make matching letter tiles, or make maps.
3D printers are especially useful in the application of hands-on learning which is much more engaging for many learners than the traditional "sit and listen" type of learning.
Making objects with 3D printers allows students to imagine, design, create, problem-solve, touch, etc.
10 Ideas for 3D Printer Projects
The graphic below gives ideas for exciting 3D printing projects for elementary school students; however, 3D printers can be utilized to enhance education at all levels (preschooler-to adult). Teachers can also create objects to show students hands-on and visual representations of concepts.
Click to Enlarge Image
What would you like to make if you had a 3D printer? Comment below!
Thank you for visiting educationandbehavior.com. We are a free resource for parents, caregivers, educators, and counselors. We provide academic, behavior, and social-emotional support for all children.
Affordable 3D Printers
Industrial Grade 3D Printers
Rachel Wise is the author and founder of Education and Behavior. Rachel created Education and Behavior in 2014 for adults to have an easy way to access research-based information to support children in the areas of learning, behavior, and social-emotional development. As a survivor of abuse, neglect, and bullying, Rachel slipped through the cracks of her school and community. Education and Behavior hopes to play a role in preventing that from happening to other children. Rachel is also the author of Building Confidence and  Improving Behavior in Children: A Guide for Parents and Teachers.
"Children do best when there is consistency within and across settings (i.e., home, school, community). Education and Behavior allows us to maintain that consistency."