[widget id="bcn_widget-2"]
Engaging Hands-On Learning Activity for Students: Kid-Friendly Robotic Engineering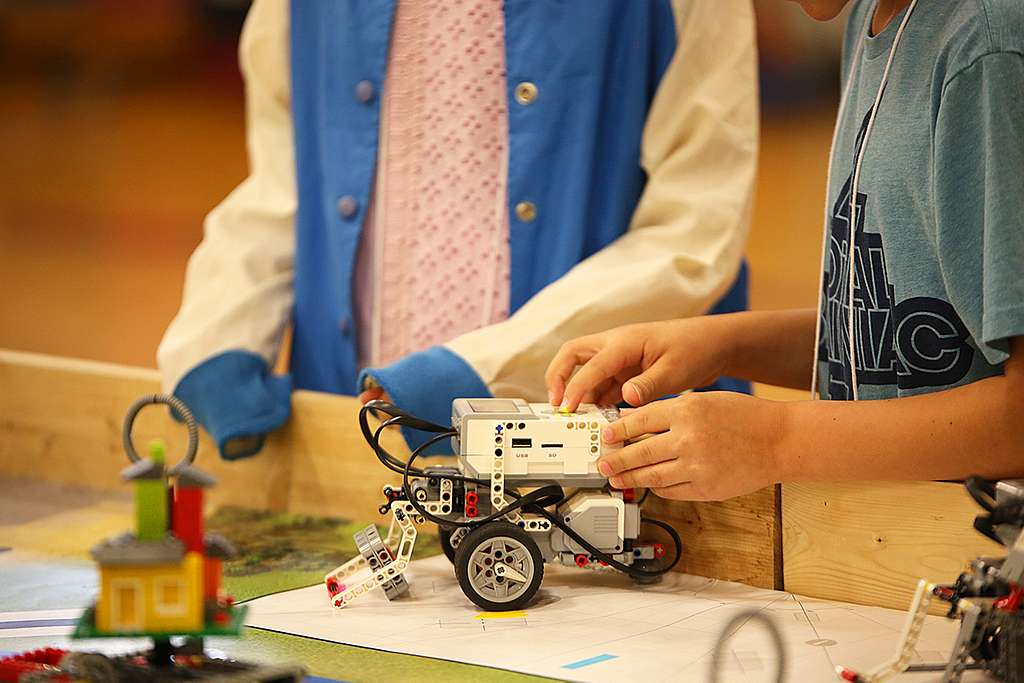 If you are in search of an idea for a hands-on learning activity consider a robotic-engineering kit.
A child-friendly robotics engineering kit, teaches children principles of science, technology, engineering, art, and math through fun, hands-on methods.
Hands-on learning, like robot building, supports students' academic growth, as according to research.
Additionally, hands-on learning has positive effects on students' focus, understanding and retention of material, motivation, engagement, and problem-solving abilities.
Robotic-engineering kits offer teachers, parents, and diverse learners exciting and creative learning activities.
They provide flexibility, allowing young inventors to follow guidebooks or use their imaginations to create unique projects. Students can work on simple to more complex designs.
Furthermore, robotic engineering kits facilitate student collaboration in designing, creating, and building, fostering communication, teamwork, problem-solving, cooperation, and socialization.
This hands-on approach fosters an interactive and stimulating learning experience.
Below is information on how you can utilize the Robotics Engineering Kit by Tinkering Labs with your child or student(s).
The Robotic Engineering Kit by Tinkering Labs comes with 50 building components, along with instructions for ten hands-on projects.
Each project takes approximately 30-60 minutes to complete.
What age range is this robotic engineering kit for?
Tinkering Labs offers kits specifically designed for children aged 8-13. Additionally, adults can join in the fun of creating inventions alongside their children or students.
If working with children younger than 8, supervise closely and modify activities as needed. Be mindful of small parts and potential choking hazards with children.
If you're searching for a valuable hands-on experience for your child or students, a robotic engineering kit might be an ideal choice.
Rachel Wise is the author and founder of Education and Behavior. Rachel created Education and Behavior in 2014 for adults to have an easy way to access research-based information to support children in the areas of learning, behavior, and social-emotional development. As a survivor of abuse, neglect, and bullying, Rachel slipped through the cracks of her school and community. Education and Behavior hopes to play a role in preventing that from happening to other children. Rachel is also the author of Building Confidence and  Improving Behavior in Children: A Guide for Parents and Teachers.
"Children do best when there is consistency within and across settings (i.e., home, school, community). Education and Behavior allows us to maintain that consistency."