[widget id="bcn_widget-2"]
Starfall Has Fun Reading & Math Games for Free Online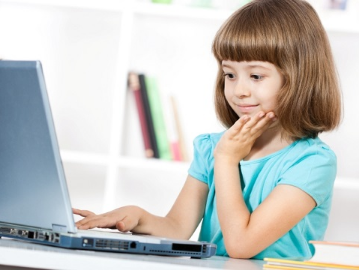 Educationandbehavior.com has no affiliation with Starfall. We simply love their site.
What is Starfall?
Working in schools for over 12 years, I have seen many teachers utilize the Starfall website to assist students with learning basic reading skills. This is a program that can easily be used at home as well.
In addition to years of experience in early childhood education, the Starfall team consulted research-studies, articles, books, and other documents for professional development and guidance in creating the Starfall website and curriculum materials.
Starfall can be used for students of all ages, from emerging readers to those struggling to read fluently. It can also be used to teach math and spelling.
Side Note: The founders of Starfall also launched a program called Pumarosa in 2006, to help Spanish speakers learn English.
Starfall was founded in 2002 and uses phonics and other word games to teach children to read for free.
Many of the features of Starfall are absolutely free. Additional free demo games teach math concepts such as 3D shapes, telling time, and patterning.
All games and activities use colorful graphics, engaging sounds, and motion to bring the concepts to life, making them engaging for the student. Starfall is so popular that is has millions of visitors each month.
As a publicly supported charity, Starfall is able to provide so much free content through member donations and membership purchases.
Getting a membership unlocks a variety of additional content to teach reading and math, also through fun, interactive activities and games.
Starfall has four reading levels. The levels, in order from the most basic to the most advanced are:
"ABCs," "Learn to Read," "It's Fun to Read," and "I'm Reading."
Here are some examples of what is provided at each level. It is difficult to capture the variety of activities provided without checking it out for yourself on the website.
ABC's
The first level teaches emerging readers about the ABCs. At this level, Starfall provides students with all the letters A to Z, in upper and lower case form. When a letter is clicked on, it is presented on the screen.
Then students hear the letter name and sound, as well as the letter presented in a word. The sound is also pronounced within the word. As with all Starfall content, fun graphics and/or movement are included in videos to bring the concepts to life.
Learn to Read
In the "Learn to Read" level, one of the activities allows learners to create words by dragging different consonants to different word families to make words to match pictures.
The letter sounds are said individually, and then the whole word.
It's Fun to Read
In the "It's Fun to Read" level, a variety of interactive activities are utilized to teach students to read whole words and whole sentences.
Students interact with the pages by clicking to hear, learn about, and create different things. They also click to hear the words pronounced. Some topics include music, poetry, art, and riddles.
I'm Reading
In the fourth level "I'm Reading," students get to read along with books. The students can read themselves, click to have the words read aloud by the program while they follow along, or click on any word they don't know to have it read aloud.
Again, these are just some examples, but each level has a variety of activities. Starfall also has a free app for the IPAD/Iphone.
Try out Starfall for yourself and let us know what you think!
Educationandbehavior.com – Keeping Adults on the Same Page for Kids
Rachel Wise is the author and founder of Education and Behavior. Rachel created Education and Behavior in 2014 for adults to have an easy way to access research-based information to support children in the areas of learning, behavior, and social-emotional development. As a survivor of abuse, neglect, and bullying, Rachel slipped through the cracks of her school and community. Education and Behavior hopes to play a role in preventing that from happening to other children. Rachel is also the author of Building Confidence and  Improving Behavior in Children: A Guide for Parents and Teachers.
"Children do best when there is consistency within and across settings (i.e., home, school, community). Education and Behavior allows us to maintain that consistency."