[widget id="bcn_widget-2"]
10 Fun Activities to Do with Your Child at Home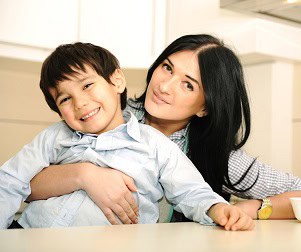 Doing things with your kids is a great way to make time fly while spending quality time together! It also keeps behavior problems down. An engaged child who feels good and is having fun, will be more likely to behave than a child with idle time on his/her hands who is trying to figure out what to do next.
Recommended Article: 10 Simple Ways to Improve Children's Behavior (Home and School)
Make a plan. Decide on a few activities in a row. Be flexible if your initial schedule doesn't work out. Change it up if you need to, or include your child in making the plans. Give them choices and see what they would like to do.
Here are ten inexpensive/free activities:
1. Take a walk
2. Draw a picture together. Take turns adding to the picture.
3. Play Hide and Seek
4. Play Teacher/Student
5. Make a meal together
6. Make ramps out of books and play with toy cars
7. Turn lunch time into a restaurant game (great way to practice restaurant behavior, which some kids struggle with)
8. Set up objects/toys as bowling pins and knock them down with a ball
9. Use a pot as a basketball net and try to get the ball in. The image below shows this with dogs, but you get the idea
10. Build Something (Block Tower, Card Tower, Model Car)
Try making the Eiffel Tower if you are really feeling ambitious.

I hope you enjoy these activities with your kids as much as I do with my son!
Thank you for visiting www.educationandbehavior.com, a site that provides free academic, behavioral, and social-emotional support for children. Browse our topics from the menu button at the top left of the page!
Rachel Wise is the author and founder of Education and Behavior. Rachel created Education and Behavior in 2014 for adults to have an easy way to access research-based information to support children in the areas of learning, behavior, and social-emotional development. As a survivor of abuse, neglect, and bullying, Rachel slipped through the cracks of her school and community. Education and Behavior hopes to play a role in preventing that from happening to other children. Rachel is also the author of Building Confidence and  Improving Behavior in Children: A Guide for Parents and Teachers.
"Children do best when there is consistency within and across settings (i.e., home, school, community). Education and Behavior allows us to maintain that consistency."