[widget id="bcn_widget-2"]
How to Inspire More Girls to Take Interest in Science, Technology, Engineering, and Math (STEM)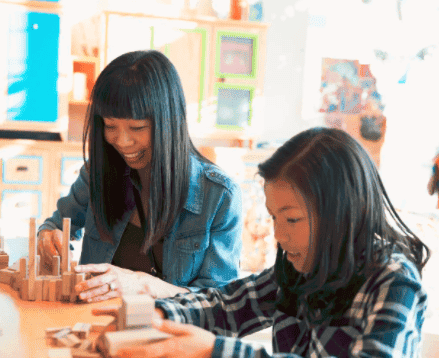 According to the study, "Women in STEM: A Gender Gap to Innovation," women are vastly underrepresented in science, technology, engineering and math (STEM) jobs in the US. The report further states that women hold less than 25 % of STEM jobs. They also hold a disproportionately low share of STEM undergraduate degrees, particularly in Engineering. Lastly, women with a STEM degree are less likely than their male counterparts to work in a STEM occupation.
You May Also Like: 32 Cool Science Experiments for Kids (that are Fun AND Easy!)
The researchers cited these as main reasons: a lack of female role models, gender stereotyping, and less family-friendly flexibility in the STEM fields.
The findings of this report provide evidence of a need to encourage and support women in STEM. This is a recurring issue in STEM not only in the US but worldwide. We close the gender gap and inspire the next generation of female innovators and leaders.
This is a time when technology continues to rapidly transform the way we live. Education stakeholders must do everything they can to work and continue to empower more young women to take an active role in that transformation.
Here are some of the best pieces of advice to help educators & women, empower other women and themselves to enter this field.
There is no such thing as 'Bad at Math'
It's time to debunk this myth that if you're bad at math, you're not fit for a STEM field. Yes, it can be helpful to have natural skills with numbers, but intelligence and skill grow with practice and effort. The first thing to do is to get involved in projects.
You can try out free 3D modelling software and check online tutorials on coding your own app. Once you get the hang of it, you can continue pursuing these projects later on and do them as a hobby.
Spark Curiosity
For educators, it is important to spark curiosity among students. Encourage young women to be fearless and confident. Making the decision on which field to pursue can be intimidating. STEM can be a daunting field to enter with the huge work involved. Women should look past their fears.  This should be a challenge for women to set their own path in a male-dominated world.
Teachers should spark curiosity about life and the science behind how intricate small pieces combined to form living objects. Curiosity will lead students to study in a field that they're passionate about.
Encourage young women to make an impact on the world and leave a footprint.
Be a Role Model
This continues to be a major problem as there are not much role models or women in STEM. Teachers should give real examples of women succeeding in STEM. This will inspire young women and give them something to look up to.
From chemists transforming the way in which we look at DNA, to the pioneers in apps and artificial intelligence, we can find heroes of STEM at every corner. Even though STEM disciplines continue to see a gender gap, we will hopefully see women and girls inspired to enter STEM in the coming years.
Here are some women who made an impact on STEM.
Dr. Priya Subramanian, Mathematician
Dr. Subramanian is one of the 2017 L'Oreal Women In Science Fellows. She studied Quasicrystals, a kind of crystal that earned their discoverer the Nobel Prize in 2011 for their sheer weirdness.
Renee has been on a mission to make Science, Tech, Engineering and Maths (STEM) awesome and accessible to all children through the Curiosity Box.
Dr. Yamuna Krishnan, DNA Chemist
Professor Yamuna Krishnan has won the Infosys Prize (2017) for Physical Sciences and is the first woman to win in the prize history. She aims to "uncover new functions of DNA, which go beyond its traditional role as nature's (life's) genetic material.
The Afghanistan girls robotics team were temporarily banned from entering the US, but won a very prestigious European robotics competition at the end of 2017. They developed a solar-powered robot designed for use on farms.
Anamita Guha, the product manager for IBM's artificial intelligence engine Watson, has teamed up with Girls Who Code to create Chatbots For Good. The program helps girls who have no coding experience to learn how to code chatbots. These chatbots pick up on their users' emotional cues to give appropriate and cheerful responses.


Rachel Wise is the author and founder of Education and Behavior. Rachel created Education and Behavior in 2014 for adults to have an easy way to access research-based information to support children in the areas of learning, behavior, and social-emotional development. As a survivor of abuse, neglect, and bullying, Rachel slipped through the cracks of her school and community. Education and Behavior hopes to play a role in preventing that from happening to other children. Rachel is also the author of Building Confidence and  Improving Behavior in Children: A Guide for Parents and Teachers.
"Children do best when there is consistency within and across settings (i.e., home, school, community). Education and Behavior allows us to maintain that consistency."