See 4 Ready-Made Visual Schedules for Kids (Autism, ADHD, & Sensory)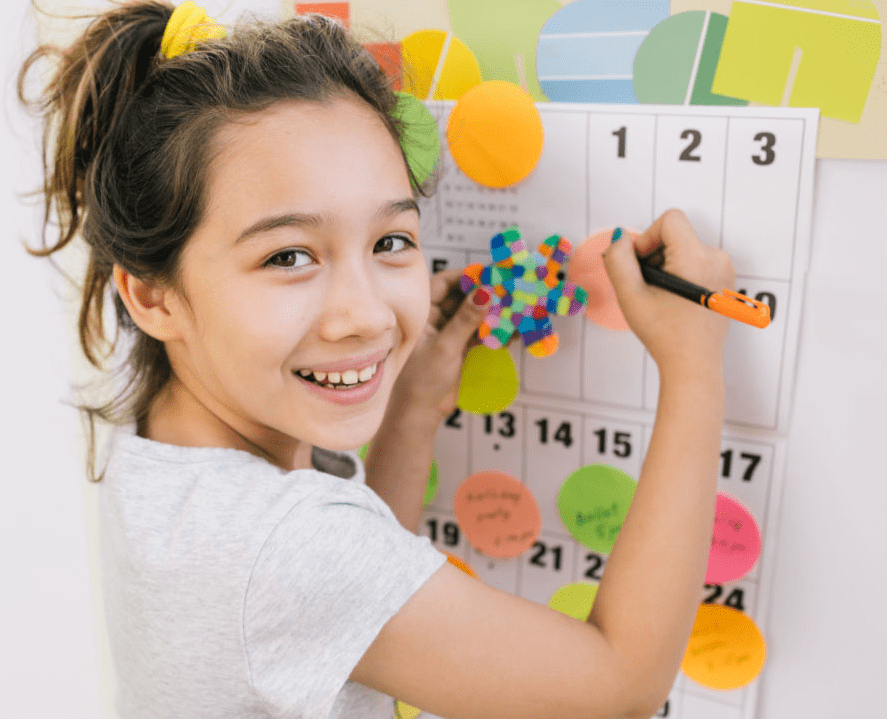 Research indicates the benefits of using schedules to improve behavior and increase engagement in youth with and without disabilities.
You can use these schedules by taking a screenshot and printing them out. You can also download this sample template and tweak it to meet your child's needs.
Four Visual Schedules for Kids (Autism, ADHD, & Sensory)
1 – After School Routine for Children
See How to Use Schedules to Improve Children's Behavior for suggestions on implementing the schedule above.
2 – Sample After-School Visual Schedule for Kids with Sensory Needs or Impulsive/Hyperactive Behaviors
This schedule is broken into four sample mini-schedules for children who may get overwhelmed with too many steps in one schedule.
Three Ways to Use Timers to Improve Homework and Chore Completion may be beneficial for you to read in conjunction with using the schedules in this article.
3 – First-Then Template
This strategy is based on Premack's principle.
Premack's principle, also referred to as the differential probability hypothesis, refers to reinforcing a task or activity by providing something desirable afterward.
For example, a child may be told that they can play a video game after they put their clothes away, or be told "first we will go to the store, then the park."
Images can be put into the first then template. You can draw this on a whiteboard or chalkboard, or laminate images and take them on and off with velcro. The first/then template would then need to be laminated as well. See an example below followed by a sample template you can take a screenshot of and print.

4. Visual Countdown Template
Visual countdowns can be used to help children transition. For instance, in five minutes we will go to lunch. Each time a minute passes the teacher, parent or student would pull off one number until the last minute is done.
You may want to use velcro and a laminator to make these items sturdy and reusable.
Visual timers are also a good tool to help children transition from one activity to another.
See 15 Behavior Strategies for Children on the Autism Spectrum for more on using this visual countdown.
Education and Behavior – Keeping Us On the Same Page with Research-Based Strategies for Children!
Rachel Wise is a certified school psychologist and licensed behavior specialist with a Master's Degree in Education. She is also the head author and CEO at educationandbehavior.com, a site for parents, caregivers, educators, counselors, and therapists to find effective, research-based strategies that work for children. Rachel has been working with individuals with academic and behavioral needs for over 20 years and has a passion for making a positive difference in the lives of children and the adults who support them. For Rachel's top behavioral strategies all in one place, check out her book, Building Confidence and Improving Behavior in Children, a Guide for Parents and Teachers. If you want Rachel to write for your business, offer behavioral or academic consultation, or speak at your facility about research-based strategies that support children, email her at rachelwise@educationandbehvior.com.