[widget id="bcn_widget-2"]
Research Supports the Use of Hands-on/Multisensory Approaches to Teach Reading, Writing, and Math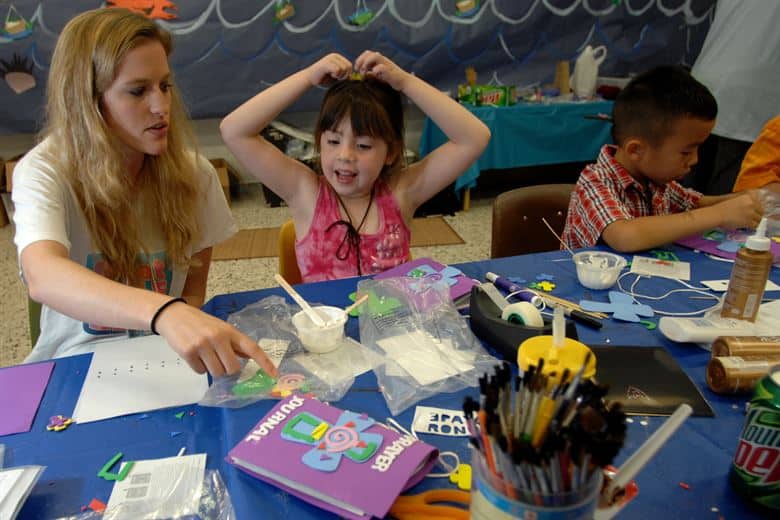 What is Multisensory and Interactive Learning?
Many individuals can understand academic concepts effectively through the use of hands-on or movement-based activities. Other terms synonymous with hands-on learning are multisensory learning, interactive learning, and project-based learning.
Learnign referred to as multisensory learning because it allows the student to absorb and discover information and concepts through a variety of senses and modalities (e.g., see, hear, touch, do, move).
It is called interactive learning because students are actively engaged, discovering concepts from the inside out, rather than just being passive learners, while someone else explains or shows a concept.
What Does the Research Say About Hands-On Learning?
In a study entitled, The Impact of Hands-On-Approach on Student Academic Performance in Basic Science and Mathematics, researchers found significant improvement in the following areas after the implementation of hands-on learning approaches:
students' academic performance & participation in math and basic science
teachers' willingness to use hands-on-approaches
Research also supports the use of a multi-sensory approach when leaning how to read and write. A learning program called MTARSH (Multisensory Teaching Approach for Reading, Spelling, and Handwriting) was used with 282 remedial students (in need of extra help) and 144 nonremedial students in grades 1-6. California Achievement Test scores in reading and spelling improved significantly for both groups of students after the implementation of MTARSH.
What Do My Own Observations Show About Hands-on Learning?
I finished graduate school in my late 20s after going through some personal obstacles and taking some time to figure out my career path. After graduation, my first school psychologist position was in a school for students with significant learning needs. Some of them did not talk, and many shied away from traditional education approaches, putting their heads down, screaming, or walking away.
However, many of these students demonstrated strengths in hands-on learning and could demonstrate understanding of a variety of concepts (e.g., word recognition, counting, adding, social skills, and life skills) through the use of hands on or visual activities that could be interacted with and manipulated.
For instance, one student learned to accurately match two poker chips to a visual of the number 2, three poker chips to a visual of the number 3, etc; another student learned to match words to pictures (e.g., the word table to a picture of a table, the word mountain to a picture of a mountain); another student sorted all the blue sticks into one bin and all the green in another to show color recognition; another student accurately matched pictures of a broom to a dustpan, a mop to a bucket, and a spray bottle to paper towels and then learned to use these real life tools to learn how to sweep, mop and spray/wipe the counter.
I also recently worked with a high school student who switched from traditional school to a homeschool setting in which auto mechanics, sales, farming, travel, and animal care were the main features of his educational program. A pre and post test completed before and after he switched to the homeschool program revealed that he continued to make adequate academic progress through these experiential, hands-on approaches. His reading, writing, and math skills excelled naturally as he applied them to these project-based and experience-based learning assignments.
Conclusions About Hands-On/Multisensory Learning?
Research and experience have continuously demonstrated the benefits of using a hands-on/multi-sensory approach to learning. Hundreds of students have told me the same things over and over again, "I am bored just sitting there, it is hard to focus, it is not interesting, I don't get it, I get lost." We can try to force them to learn "the best they can" using a less effective learning approach. Or…we can use a research-based approach that keeps students engaged and naturally learning through the use of experiments, projects, interactive activities, and learning games, etc.
How would you rather learn? Let's do what works, instead of trying to teach our kids in a way that fails for many.
What are your thoughts on hands-on activities and multi-sensory learning?
Check out hundreds of free hands-on/multi-sensory learning ideas on Pinterest.
Education and Behavior – A Site for Parents, Educators, and Counselors to Come Together on What Works for Kids!
Hands-On Learning Tools for Reading/Writing
Hands-On Learning Tools for Math
Rachel Wise is the author and founder of Education and Behavior. Rachel created Education and Behavior in 2014 for adults to have an easy way to access research-based information to support children in the areas of learning, behavior, and social-emotional development. As a survivor of abuse, neglect, and bullying, Rachel slipped through the cracks of her school and community. Education and Behavior hopes to play a role in preventing that from happening to other children. Rachel is also the author of Building Confidence and  Improving Behavior in Children: A Guide for Parents and Teachers.
"Children do best when there is consistency within and across settings (i.e., home, school, community). Education and Behavior allows us to maintain that consistency."