Amazon Audible Can Help Improve Word Recognition & Reading Comprehension for Struggling Readers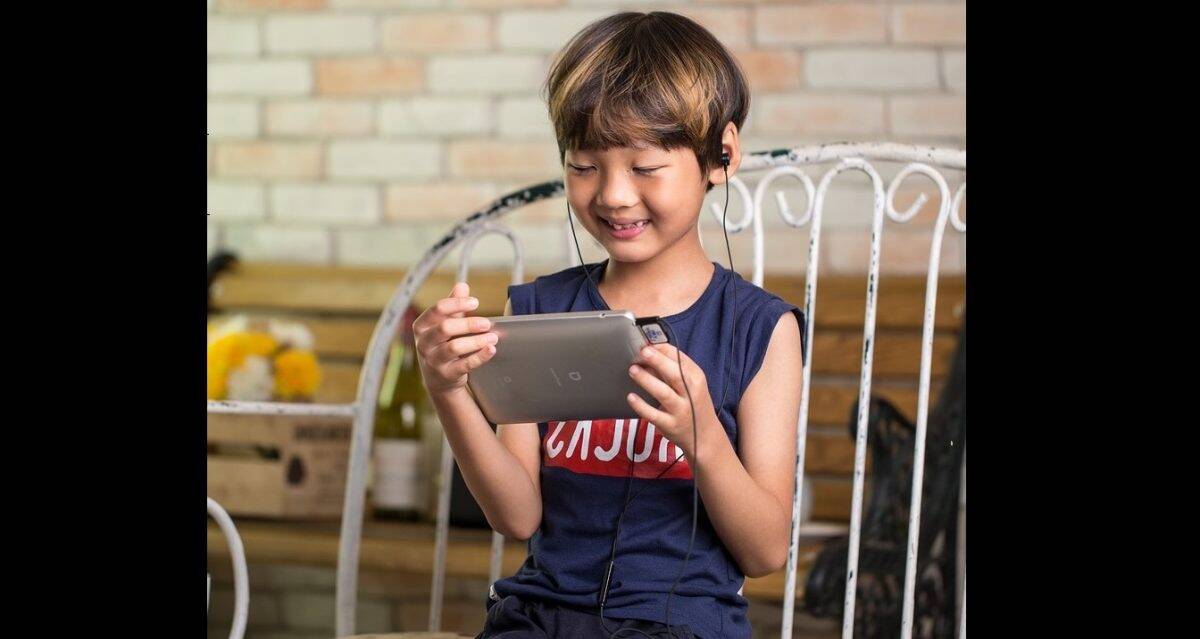 One effective strategy to help students develop their reading comprehension skills is listening to someone read while they read along. Listening while reading helps with comprehension because students who struggle to understand text, are often able to understand the same information when it is spoken.
Additionally, studies show that children's reading comprehension improves when the information is taught through different modes at the same time. This is called multi-modal learning.When you are reading and listening at the same time, the two modes are auditory – hearing the words, and visual- seeing the words.
This strategy can also improve a child's vocabulary, sight-word recognition, and fluency), which can in-turn improve reading comprehension even when they are not listening/reading along to a person or an audio recording.
Amazon's Audible is an amazing tool for students who may have difficulty with sounding out words, recognizing words, or comprehending written information.
Audible has hundreds of popular books that allow children (and adults) to listen to the text. If they have the hard copy, they can read a long with their favorite book. What's even more exciting is that Audible's "Whispersync for Voice" function, available through the Kindle app for iOS and Android, as well as on the Amazon Fire tablet, allow users to listen and read at the same time. Readers can also choose to just listen, if there is a barrier preventing them from looking at or seeing the words. They can also turn off the audio if they just want to read the text.
You can even sample any book you like, to hear how it sounds before signing up. Just go to Amazon Audible and search for kids books (or any kind of book you want). You can also search by title to hear a sample of the audiobook.
They even have Audible for Kids which prevents you from having to search for kids' books or sift through adult materials. Audible for Kids brings you straight to all the kids titles.
5. They even have simple books such as Brown Bear Brown Bear What Do You See so you can start your child at an easy level and gradually increase as they improve.
If you are wondering if you should try Audible for your child/student, this is what the subscription entails:
You can even give an Audible Membership as a gift to someone else. Do you know a child struggling with reading who may benefit from Amazon Audible? This could be a great Christmas or birthday gift!
Have you tried Amazon's Audible or Whispersync for Voice? Let me know what you think of it! Comment Below!
Fun Facts:
Here are some alternative ways to have text read aloud:
ttsreader.com allows you to paste text for your device to read aloud. Microsoft Word has the same feature. Enter your text, put the cursor at the beginning of the text. Click Review in the tool bar and then Read Aloud. You can even adjust the speed and pick a male or female voice
onlineocr.net allows you to convert an image of text into editable text that you can copy and paste. You can take a picture of any text, convert it with onlineocr.net, and paste it to be read aloud in ttsreader.com or Microsoft Word.
Education and Behavior – A Place for Parents, Educators, and Counselors to Come Together on What Works for Kids!
Rachel Wise is a certified school psychologist and licensed behavior specialist with a Master's Degree in Education. She is also the head author and CEO at educationandbehavior.com, a site for parents, caregivers, educators, counselors, and therapists to find effective, research-based strategies that work for children. Rachel has been working with individuals with academic and behavioral needs for over 20 years and has a passion for making a positive difference in the lives of children and the adults who support them. For Rachel's top behavioral strategies all in one place, check out her book, Building Confidence and Improving Behavior in Children, a Guide for Parents and Teachers. If you want Rachel to write for your business, offer behavioral or academic consultation, or speak at your facility about research-based strategies that support children, email her at rachelwise@educationandbehvior.com.