[widget id="bcn_widget-2"]
6 Strategies to Help Students With ADHD Manage the College Application Period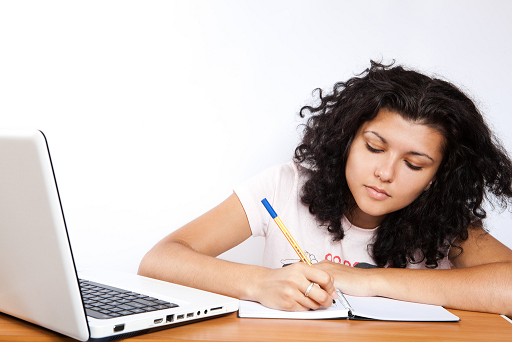 The college application process can feel overwhelming for students with ADHD.
Teenagers, especially those with ADHD, often experience feelings of anxiety about what the future holds.
For those who want to pursue post-secondary education, the college search and application process can be overwhelming. There are plenty of decisions to be made.
There are many opportunities to take advantage of, including college programs, job training, military enlistment, and technical institutes.
College admission consultants and guidance counselors can help students with their search.
ADHD is a common childhood condition that may continue through adolescence & adulthood.
ADHD Stands for Attention Deficit Hyperactivity Disorder. Symptoms of ADHD include challenges with self-control, focus, and/or hyperactivity.
Students with ADHD have difficulty focusing for long periods of time, leading to assumptions and stereotypes about their abilities. Often, students with ADHD are falsely accused of being rebellious, lazy, or foolish.
Despite these misconceptions, those with ADHD can have self-discipline and thrive academically, especially when provided with strategies and tools that foster success.
What are the Symptoms of ADHD and How is It Assessed?
6 Strategies to Help Students with ADHD Apply for College
1. Organize your materials and space.
Students must find a place in their homes where they can keep everything they need.
This will include an individual folder for each college of interest, along with paper clips, pens and note paper, a calendar, and a timer with an alarm.
This will give you ways to keep your materials and time spent on college applications organized.
3 Ways to Use Timers to Encourage Homework and Chore Completion
2. Utilize a calendar or planner to keep yourself on track.
A calendar/planner is a must since there are deadlines to monitor when applying for colleges or technical schools.
Create a calendar and clearly mark due dates for college and scholarship applications, standardized tests, essay deadlines, letters or recommendations, etc.
It is helpful to color code the calendar by the individual school to create a clear visual framework for the timeline. For instance, if you want to apply to Arizona State University (ASU), you can highlight everything for ASU in red.
If you are applying for the University of Buffalo you can highlight everything pertaining to that school in blue.
Students should also submit their applications early to have a higher rate of acceptance.  Having a calendar in front of you will allow you to set an early deadline.
3. Prepare to write your essays.
Writing a college essay is probably the most time-consuming and challenging component of the college application process.
Prior to the actual writing, determine the essay requirements for each program or school of interest. Include the due dates and the required length of each essay.
Once you have the requirements down, create a date and time to work on each essay.
Break your essay into manageable chunks if needed.
For instance, you may work on it in 15 to 20 minutes blocks once or twice a day, or you might work on one piece of the essay at a time
Sample schedule:
Monday work on the outline
Wednesday work on the introduction
Friday work on the body
Following Monday work on the conclusion
Following Wednesday edit
4. Utilize writing strategies for your essays.
Do some pre-writing by jotting down anything that comes to mind. Don't worry about phrasing yet.
Next, sort and organize the ideas into an order that will form the basis of the essay. Separate the main ideas from supporting ideas.
You can even create a web chart to visually organize the components of your essay. The main idea will form the center of the web while the details flow out from it.
Save and print a copy of your draft essay every time you edit it so your work does not get lost.
Proofread your essay for grammar, spelling, and punctuation, and check word count requirements prior to submission.
It can be helpful to have someone you trust, such as a teacher or family member, read it over as well.
5. Manage anxiety.
The college application process can be daunting and stressful for students with ADHD.
Help to manage anxiety with healthy eating, staying active, and getting 7 to 8 hours of sleep each day. These positive habits will support healthy brain function.
Talk to your doctor or counselor if anxiety significantly interferes with your functioning.
6. Eliminate distractions.
To successfully eliminate distractions, students with ADHD must identify key triggers first.
Distractions might include technology, scattered belongings, barking dogs, etc.
These distractions need to be eliminated when possible when you are working on the college application process. must be eliminated whenever they need to concentrate, such as writing their essays.
Aside from identifying distractions, it's helpful to discover things that can aid in concentration. Examples include: listening to nature sounds, turning on a fan, playing classical music, having a snack, wearing earplugs, taking a break after a certain amount of work is complete, etc.
You have to find what helps you stay focused to determine the best concentration aids for you.
Educationandbehavior.com – Keeping Adults on the Same Page for Kids
Rachel Wise is the author and founder of Education and Behavior. Rachel created Education and Behavior in 2014 for adults to have an easy way to access research-based information to support children in the areas of learning, behavior, and social-emotional development. As a survivor of abuse, neglect, and bullying, Rachel slipped through the cracks of her school and community. Education and Behavior hopes to play a role in preventing that from happening to other children. Rachel is also the author of Building Confidence and  Improving Behavior in Children: A Guide for Parents and Teachers.
"Children do best when there is consistency within and across settings (i.e., home, school, community). Education and Behavior allows us to maintain that consistency."