[widget id="bcn_widget-2"]
6 Ways to Help Students With ADHD Manage the College Application Period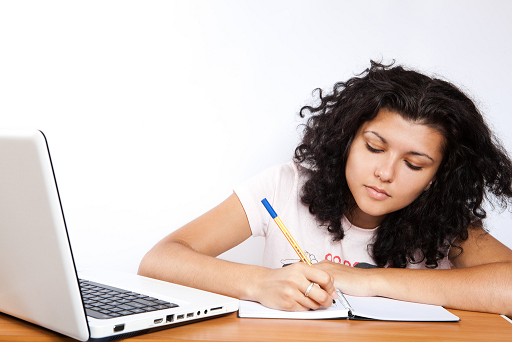 Teenagers, especially those with ADHD, typically experience feelings of anxiety about what the future holds. There are many opportunities that they can take advantage of, including college programs, job training, military enlistment, and technical institutes. For those who want to pursue post-secondary education, the college search and application process can be overwhelming. There are plenty of decisions to be made.
It's a good thing that there are college admission consultants and guidance counselors who can help them with their search. Still, the final decision as to where to apply and how to approach the process lies with the students and their family.
But What is ADHD?
ADHD stands for Attention Deficit Hyperactivity Disorder, a common childhood disorder that may continue through adolescence and adulthood. Symptoms include inability to control behavior, stay focused, and hyperactivity. People with ADHD are impulsive and hyperactive, inattentive, or display a combination of inattentive and hyperactive-impulsive behavior.
Students with this disorder have problems focusing for a long period of time, leading to assumptions and stereotypes about their abilities. Often, they are accused of being rebellious, lazy or foolish. Even so, they can have self-discipline and can thrive academically, provided that educators understand the nature of their disorder.
6 Valuables Strategies to Help Students with ADHD Apply for College
1. Organization is the key.
Students must find a place in their home where they can keep everything they need. This will include an individual folder for every college, along with paper clips, pens and note paper, a calendar, and a timer with alarm. This will help prevent them from constantly sorting through a lot of disorganized materials.
3 Ways to Use Timers to Encourage Homework and Chore Completion
2. Create a calendar/planner.
A calendar/planner is a must since there are plenty of deadlines to monitor. They must create a calendar and clearly mark due dates for application, standardized tests, scholarships, student activity sheets, teacher recommendations, transcript reporting, and essays. It is crucial to color code the calendar by individual school to create a clear visual framework for the timeline. They also must submit their applications early to have a higher rate of acceptance.  
3. Prepare to write the essays.
Writing the college essay is probably the most time-consuming and challenging component of the college application process. Prior to the actual writing, record the essay requirements for each college, including their due dates and the required length. Then, create a schedule for writing the essays.
4. Write the essays.
Do some pre-writing by writing down anything that comes to mind and don't worry about phrasing yet. After that, sort and organize the ideas into an order that will form the basis of the essay. They must separate the main ideas from supporting ideas.
How to Use Graphic Organizers to Improve Academic Skills
Creating a web chart can be useful for visually organizing the components of the essay. The main idea will form the center of the web while the details flow out from it. Get to the actual writing after creating a web plan. Today, there are many essay writing tips to wow college admissions officers that they can implement.
Students must save and print a copy of their draft essays every time they edit it. Most importantly, they need to proofread their essays for grammar, spelling and punctuation, and check word count prior to submission.
5. Manage anxiety.
The college application process is daunting and stressful, more so for students with ADHD. Properly manage anxiety by eating right, exercising, and getting enough rest and sleep. These goods habits will support healthy brain function.
6. Eliminate distractions.
To successfully eliminate distractions, students with ADHD must identify key triggers first. This can be a TV, scattered belongings, or a cellphone. These factors must be eliminated whenever they need to concentrate, such as writing their essays. But aside from identifying distractions, it's also best to discover the things that can aid in concentration.
It is expected that students with ADHD will find the college application process overwhelming and stressful. In fact, they may even feel incapable of managing it on their own. Proper planning, task initiation, organization, time management, careful attention to details and keeping track of deadlines are crucial to help these students successfully complete their college application, and be accepted into the right school.
8 Unique Studying Tips for College Students with ADHD
Thank you for visiting educationandbehavior.com, a free resource for parents, educators, and counselors. We provide academic, behavioral, and social-emotional support for children. Follow us on Facebook.


Rachel Wise is the author and founder of Education and Behavior. Rachel created Education and Behavior in 2014 for adults to have an easy way to access research-based information to support children in the areas of learning, behavior, and social-emotional development. As a survivor of abuse, neglect, and bullying, Rachel slipped through the cracks of her school and community. Education and Behavior hopes to play a role in preventing that from happening to other children. Rachel is also the author of Building Confidence and  Improving Behavior in Children: A Guide for Parents and Teachers.
"Children do best when there is consistency within and across settings (i.e., home, school, community). Education and Behavior allows us to maintain that consistency."