[widget id="bcn_widget-2"]
5 Tips for Students Who Want to Pursue a Career in Healthcare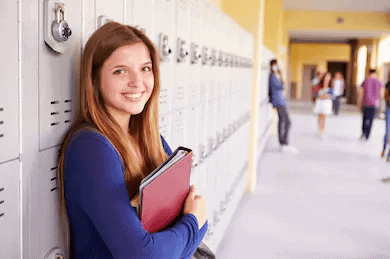 Undergraduate healthcare programs offer the ideal preparation for those who wish to follow a career in the health profession. High-school graduates can immediately enter these programs and further their education until one day they can enter medical fields such as rehabilitation, pharmacy, and even general medicine.
By following undergraduate programs in an academic environment, students get access to advanced research studies, prestigious teachers, and a broad collection of high-quality resources. By graduating, they can continue their journey in various professions, such as optometry, dentistry, medicine, and pharmacy.
After only two years of undergraduate programs, students can begin their professional career in a field of choice. However, until they reach that point, they have to take several steps that we discuss below.
Step 1: Research potential career paths in the healthcare system
Before applying for an undergraduate program, some future students set a goal for their career and look for the most convenient path to achieve it.
Fortunately, most universities publish their offers of available courses online. Whether they want to become optometrists, chiropractors, or physicians, students can research their options, compare costs, and identify potential outcomes.
Step 2: Review the admission requirements
After choosing their career path, students have to check the necessary conditions for entering the healthcare programs of their choice.
First, they have to find out if they need to take any exams to enter the program. If a test is not among the admission requirements, they might have to undergo an interview with the university personnel. Additionally, they might have to take specific courses and labs to meet the requirements for admission.
The goal is for students to have all their 'ducks in a row' so they don't miss their chance to make a promising start in a successful undergraduate program.
Step 3: Learn about the pre-health programs
Once narrowing down some possible health care programs, students can dig in deeper to find more about each program before making a final selection.
For instance, some programs may be more flexible in terms of hours, and the number and type of courses offered. If you need to support yourself with a job through college, or if you want to have personal time, these are definitely some factors you would want to take into consideration.
Step 4: Have a backup plan
To ensure entrance into a healthcare learning program of your choice, it is essential to have one or even two backup choices lined up. This way, students still have a program to enter in to if the first pick does not work out.
Some undergraduate programs are not flexible at all. They have very strict admission requirements. The smallest mistake during the admission exam or the interview could lead to a potential student not getting accepted, which is why having a backup plan is so important.
Students can have more than one choice for which healthcare program they wish to attend and which healthcare path they want to pursue. Research into various healthcare fields, and different undergraduate programs, will be highly beneficial for helping students make their career path decisions.
As an example, healthcare disciplines can include:
Medicine (e.g., physician, primary care doctor, family doctor, pediatrician)
Chiropractic Care
Dentistry
Nursing
Optometry
Pharmacology
Psychiatry
Psychology
Step 5: Choose a suitable healthcare program
Students should choose an undergraduate program that best suits their abilities and interests. The time they spend studying should be a positive experience and necessary step towards becoming a healthcare professional in a field that they are passionate about.
Picking the healthcare program that suits them best, enables students to enter into contact with other healthcare professionals in the same field. They can develop their networking skills or attend workshops and lectures from former undergraduate students who have followed their career path without hesitation.
To identify which undergraduate program fits their goals best, students can ask for a preliminary meeting with the university they want to enter. This way, they could receive helpful answers to relevant questions and have a better understanding of what they will learn during the program.
Education and Behavior – A Research-Based Library Dedicated to Supporting the Academic, Behavioral, and Social-Emotional Development of Youth.
Rachel Wise is the author and founder of Education and Behavior. Rachel created Education and Behavior in 2014 for adults to have an easy way to access research-based information to support children in the areas of learning, behavior, and social-emotional development. As a survivor of abuse, neglect, and bullying, Rachel slipped through the cracks of her school and community. Education and Behavior hopes to play a role in preventing that from happening to other children. Rachel is also the author of Building Confidence and  Improving Behavior in Children: A Guide for Parents and Teachers.
"Children do best when there is consistency within and across settings (i.e., home, school, community). Education and Behavior allows us to maintain that consistency."