[widget id="bcn_widget-2"]
Research-Based Program 'Read Naturally' Leads to Significant Improvements in Fluency and Comprehension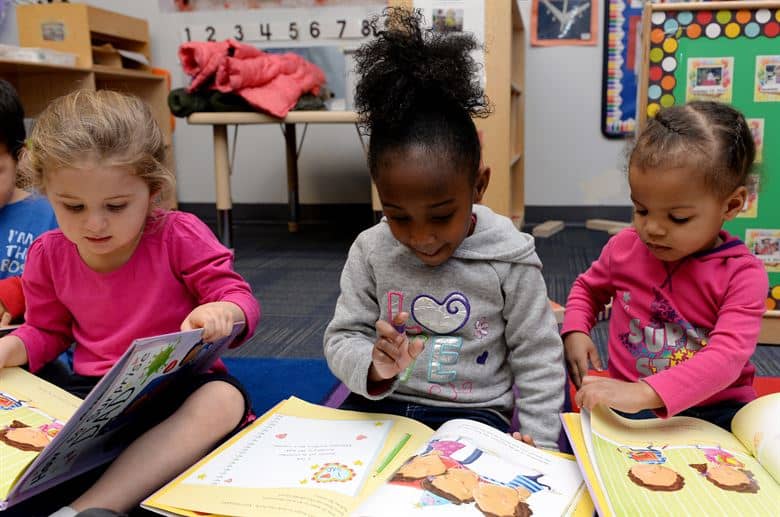 Read Naturally is meant to be used as a supplement to your child's reading curriculum. It aims to improve reading fluency, accuracy, and comprehension of students in elementary school through adulthood. Research studies on Read Naturally indicate that students who progress through the program make significant gains in reading comprehension and oral reading fluency.
Read Naturally uses a combination of texts, audio CDs, and computer software. The strategies utilized by Read Naturally include:
modeling of story reading (students listen to, and read along with, a recording of a fluent reader reading a story to help students model correct pronunciation, rate, and expression)
repeated reading of text for developing oral reading fluency (students engage in 1-minute practice readings to build their mastery of the passage)
Once students feel they can achieve their reading speed goal, they alert the teacher. The teacher then conducts a "pass timing" during which students are evaluated against four criteria:
(1) student reaches goal rate
(2) student makes three or fewer errors
(3) passage is read with appropriate phrasing
(4) comprehension questions are answered correctly.
If students do not meet these criteria, they spend additional time practicing the reading of the passage, and then the teacher conducts the "pass timing" again.
systematic monitoring of student progress (students graph their scores to track their progress from the initial reading to the final reading of each story. The graphs also show students' progress over successive stories. The purpose of theses tools is to ensure teacher and student awareness of each student's progress).
Read Naturally starts students at their current reading level. Students progress through the program at their own rate, and work independently for the most part.
The program can be delivered in two ways:
(1) students use audio CDs with hard-copy reading materials (Read Naturally Masters, Read Naturally Encore II)
(2) students use the web-based version (Read Naturally® Live). This intervention report includes studies of Read Naturally® Masters Edition and Read Naturally® Software Edition. Read Naturally Live also offers a free 60 day trial.
For more research see New findings on Read Naturally Live.
Read Naturally Overview
Education and Behavior – A Site for Parents, Educators, and Counselors to come together on what works for kids!
You May Also Like:
Rachel Wise is the author and founder of Education and Behavior. Rachel created Education and Behavior in 2014 for adults to have an easy way to access research-based information to support children in the areas of learning, behavior, and social-emotional development. As a survivor of abuse, neglect, and bullying, Rachel slipped through the cracks of her school and community. Education and Behavior hopes to play a role in preventing that from happening to other children. Rachel is also the author of Building Confidence and  Improving Behavior in Children: A Guide for Parents and Teachers.
"Children do best when there is consistency within and across settings (i.e., home, school, community). Education and Behavior allows us to maintain that consistency."