[widget id="bcn_widget-2"]
What Will Classrooms of the Future Look Like & How Will They Engage Our Students?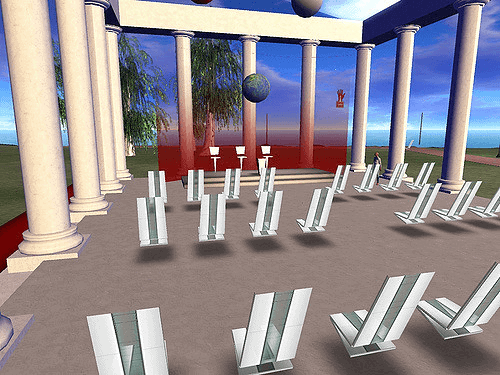 Do you wonder what classrooms will be like in the future? Technology is rapidly changing and it becomes challenging to keep up with it. It has invaded the field of education, as some classrooms now have interactive boards instead of blackboards. When we were kids, we may have dreamed about having computers in our classrooms for learning.
In today's digitized world, the education system has changed drastically and utilizes tools that we could have only imagined. Some emerging technologies are now taking education to an unbelievable level. Before moving on to the future technologies, let's take a look at the technological educational tools that are currently in use in classrooms.
Tablets
We are moving away from an era where backpacks of the students are packed with books. It is the generation of tablets, a mobile device that is a great tool for teaching children. There are many universities and schools that have introduced tablets as an educational device. Tablets are often helpful for children who are having difficulty academically, because they are engaging, fun, and interactive.
Tablets are also easy to use for many students as they are intuitive and user-friendly. Tablets can also be used to connect students, teachers, and parents. There is no risk of notes getting lost, because even if you lose the tablet, notes can be retrieved (e.g., from the icloud), and critiques of student work will be present for future reference. Tablets are also useful for preparing students for the workplace, where tablets are often used.
Interactive Boards
Another great way to engage students in the classroom is through the use of interactive boards. Smart boards are a good replacement for the overhead projector. With this technology, you can make learning more fun and create an improved learning environment. Students can touch and move content with their fingers right on the board. Smart Boards are also great because they are versatile. They can display various types of media like photos, graphs, videos, and games. This has helped students to better understand concepts and become more engaged in the classroom.
Laptops
Laptops are another good educational tool that have proven to be successful in teaching students. A meta analysis of 15 years' worth of research studies found that giving every student a laptop increased achievement and gave a modest boost to student's "21st-century skills."
"1-to-1 laptop programs, on average, had a statistically significant positive impact on student test scores in English/language arts, writing, math, and science."
Additionally, a review of 86 additional papers found some modest evidence of other positive benefits associated with giving laptops to students, such as increased student technology use; more student-centered and project-based instruction; greater student engagement; and better relationships between students and teachers.
The Future of Technology in Education
Augmented Reality
One of the future technologies that we are waiting for is augmented reality (AR). This technology will enable users to view extra information that is layered over what they see. For example, with AR you will be able to explore the night sky for constellations or see a true to life depiction of the solar system.
AR is often utilized along with hand held devices, such as tablets, or in some cases, AR is implemented with a head set. Using this technology, virtual field trips can also be made possible. The students will be able to travel virtually around the world and closely observe all the subject matter they want, just like if they are personally present there.
There is also a hangout feature in this technology that can take your students to other locations virtually and make them learn about the culture, tradition, values, environment, and other aspects of different nations and communities.
Journal Article: The Educational Possibilities of Augmented Reality
Augmented Reality video:
Virtual Reality
Virtual Reality (VR), introduced in 2016, took the world by storm with its endless possibilities. Gaming enthusiasts found this technology extremely exciting and literally allowed them to enter the gaming world. However, the main purpose of this technology is yet to be achieved. It can prove to be a groundbreaking technology in the field of education and really help students enhance their knowledge.
Top brands like Samsung, Oculus, and Google are taking this technology further and trying to eliminate all the negative points of it. VR is being referred to as a unique learning resource that is capable of immersing students in the subject of their own choosing. Most of the schools around the world are investing in creating virtual science labs where the students, as well as the teachers, will be able to carry out experiments without any danger. It will also allow students to attend global conferences and converse with top speakers and narrators of the world without having to travel to places.
Talking about moving forward, Boston Pioneers Academy in Lincolnshire have taken steps further and created a 4D room equipped with wall-to-wall and ceiling-to-floor display screens. These screens project video footage and allow the students to get a 360o view with ease. The future of VR looks extremely bright and more schools and universities will be trying to make use of this technology.
Think Augmented Reality and Virtual Reality are the same? Check out Augmented Reality vs. Virtual Reality – What's the Difference?
Google Helps Students Take Virtual Reality Field Trips
https://www.youtube.com/embed/FQ_whw6oSv4?rel=0
Journal Article: Reasons to Use Virtual Reality in Education and Training Courses and a Model to Determine When to Use Virtual Reality
3D Printers
For most our lives, when we talked about printers we discussed the kind of printers we all know: They print (in color or black and white) on paper, and sometimes have multiple, helpful functions such as faxing and scanning. Well, now there's a new piece of technology that's radically changing not only printing, but education and manufacturing, too: 3D printers.
3D printers are now used in a range of professions, from medicine (for prosthetic limbs) to airplane manufacturing (for parts). For educators, they hold a lot of potential to lend assistance to a valued topic area, the field known as STEM or science, technology, engineering, and math. As an example, students can use 3D printers to recreate an artifact or fossil; design, build, and test bridges; make letter matching tiles; and make maps.
This is especially useful in the application of hands-on learning which is much more engaging for many learners than the traditional "sit and listen" type learning. Making objects with 3D printers allows students to imagine, design, create, problem solve, touch, etc.
Related Article: How 3D Printers Can Benefit Students and Teachers
Video Presentation on 3D Printing
As we can see, technology and education go hand in hand. Technologically advanced learning tools can enable students to improve their span of concentration and assist them in having a better understanding of the lesson. Many students learn best with an interactive, visually stimulating approach, which these technologies can provide. Additionally, technologies such as augmented reality, virtual reality, and 3D printers can put our students in touch with concepts that are relevant and real to life, allowing for the ultimate learning experience.
Many students need to see and interact with things in order to truly understand them. Sometimes verbal explanation and still images, or even videos, simply isn't enough to truly drive the point home. We can all learn best when we are able to immerse ourselves in concepts in a real way. Seeing and doing helps create real understanding.
What are your thoughts or ideas about the future of education? Comment below!
Thank you for visiting educationandbehavior.com, a free resource for parents, educators, and counselors. We provide academic, behavioral, and social-emotional support for children. Follow us on Facebook.

Rachel Wise is the author and founder of Education and Behavior. Rachel created Education and Behavior in 2014 for adults to have an easy way to access research-based information to support children in the areas of learning, behavior, and social-emotional development. As a survivor of abuse, neglect, and bullying, Rachel slipped through the cracks of her school and community. Education and Behavior hopes to play a role in preventing that from happening to other children. Rachel is also the author of Building Confidence and  Improving Behavior in Children: A Guide for Parents and Teachers.
"Children do best when there is consistency within and across settings (i.e., home, school, community). Education and Behavior allows us to maintain that consistency."