National Autism Resources Carries Over 1400 Therapeutic Tools for Individuals on the Autism Spectrum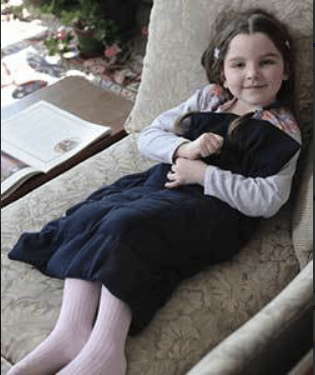 National Autism Resources provides cost-effective, research-based therapeutic tools that meet the needs of people on the autism spectrum across their lifespan. National Autism Resources supplies school districts, hospitals, therapy centers, family members, and individuals of the autism community effective tools that improve independence and quality of life.
For instance, National Autism Resources carries sensory items such as suspended swings, fidget items, and large therapy balls, which, when integrated into a sensory program throughout a child's day, are shown to lead to improvements in an individual's goal attainment, self-care, and social activities.
As another example, National Autism Resources has visual/hands-on learning materials such as tactile (tangible) letters and sand trays to teach reading and spelling/writing.
When a multisensory learning approach (touch and create rather than just sit and listen) is used to teach individuals on the autism spectrum, research shows a positive affect on learning outcomes.
Related Article: A Highly Effective Strategy to Teach Academic Concepts to Students on the Autism Spectrum
Here are some more examples of products carried by National Autism Resources.
National Autism Resources solely focuses on the needs of the autism community and provides a wide selection of evidence-based products. They offer classroom supports, along with a line for occupational therapists, physical therapists, speech-language pathologists, and behavior specialists. If there is an intervention tool you need they can source it or develop it for you.
National Autism Resources currently has an A rating from the Better Business Bureau (BBB). BBB ratings represent the BBB's opinion of how a particular business is likely to interact with its customers. The BBB rating is based on information the BBB is able to obtain about the business, directly from the business itself and from public data sources.
Find schedules, sensory items, social-skills programs, and much more at NationalAutismResources.com
Contact information:
National Autism Resources
77 Solano Square #308
Benicia, CA 94510
Email Customer Service (customerservice@nationalautismresources.com)
Call Toll Free:
877-249-2393 (Monday – Friday between 9 a.m. and 6 p.m. PST)
Fax Toll Free: 877-259-9419
Find out more about National Autism Resources in this short video:

Thank you for visiting educationandbehavior.com, a free resource for parents, caregivers, educators, and counselors. We provide academic, behavioral, and social-emotional tips and strategies for children.
Rachel Wise is a certified school psychologist and licensed behavior specialist with a Master's Degree in Education. She is also the head author and CEO at educationandbehavior.com, a site for parents, caregivers, educators, counselors, and therapists to find effective, research-based strategies that work for children. Rachel has been working with individuals with academic and behavioral needs for over 20 years and has a passion for making a positive difference in the lives of children and the adults who support them. For Rachel's top behavioral strategies all in one place, check out her book, Building Confidence and Improving Behavior in Children, a Guide for Parents and Teachers. If you want Rachel to write for your business, offer behavioral or academic consultation, or speak at your facility about research-based strategies that support children, email her at rachelwise@educationandbehvior.com.