[widget id="bcn_widget-2"]
Signs of Autism in Children and Steps for Parents to Take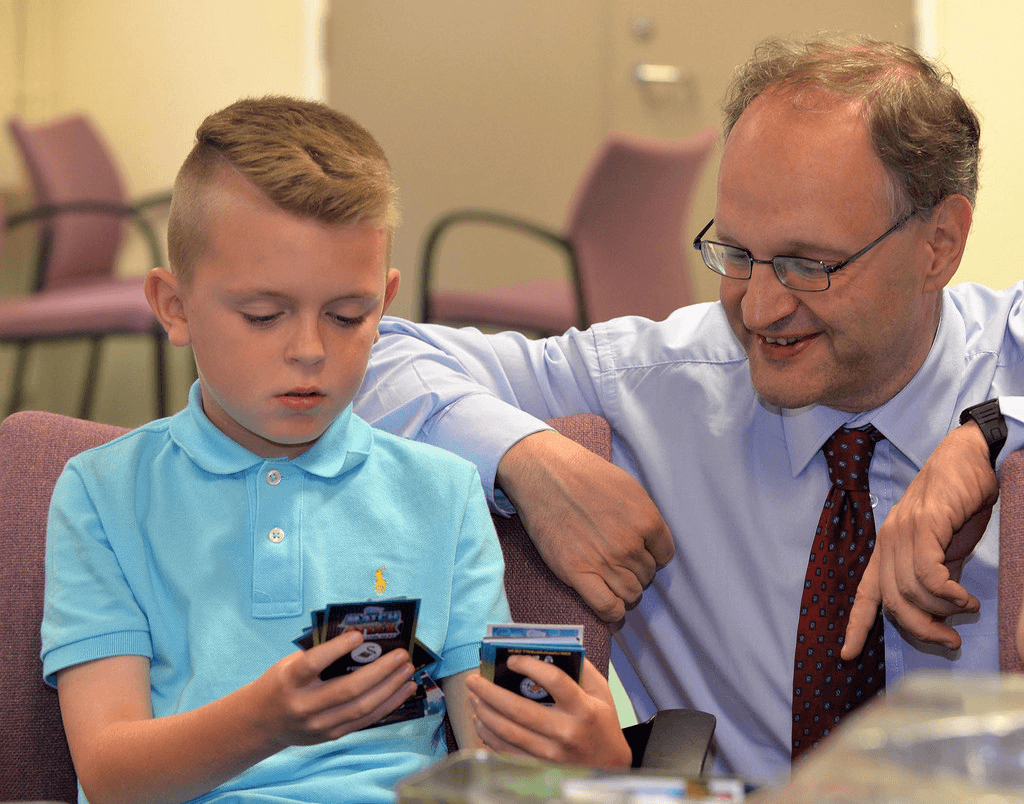 This article gives information about what to look for to determine if your child is showing signs of Autism Spectrum Disorder (ASD). Also discussed are the next steps to take if you are concerned that your child may be exhibiting symptoms of ASD.
The reason autism is considered to be on a spectrum is because autism affects people in different ways, ranging from a mild impact on daily functioning to a severe impact.
In general, symptoms of autism spectrum disorder appear before three years of age. However, it is very common for parents to notice or become concerned about symptoms for the first time after age three.
If you are concerned that your child is exhibiting any of the symptoms below to a significant degree (regardless of age), it is imperative to talk to the appropriate professionals to determine if your child needs and is eligible for any specialized services. It is never too late to start getting support for your child.
Related Article: A Definition of Autism and Related Diagnoses
Possible Symptoms of Autism (Ages 3 and up) 
See the next section for signs to look for in children under three
Difficulty participating in a back and forth conversation
Difficulty making eye contact
Difficulty understanding what others mean in conversation
Difficulty using language to communicate wants, needs, and/or share information
Difficulty with non-verbal communication. For example: not reading others' body language; not using common gestures such as nodding, shrugging shoulders, hand gestures when speaking; not showing many facial expressions when communicating or when emotional reactions are expected
Does not initiate conversations or play with others, prefers to play alone
Very limited interests (e.g., only likes to play with the same few toys all the time or talk about or study the same few topics all the time)
Does not play with toys as expected (e.g. may line toys up, spin or inspect the parts of toys, or not show interest in toys at all)
Has difficulty in a new environment, around new people, or when things do not go as planned
Has trouble shifting from one activity to another
Insists on doing things the same way or in the same order each time
Appears overly sensitive to noises, textures, sounds, smells, or touch
Makes repetitive body movements such as rocking back and forth, spinning, flapping hands, flicking fingers
Here are some signs to look for in children under three that indicate that your child may benefit from an evaluation to determine possible autism spectrum disorder or other developmental delays:
Your child does not use gestures such as pointing or waving by 12 months
Your child has not babbled or cooed by 12 months
You child does not respond to his/her name by 12 months
You child has not said any words by 16 months
Your child had language skills and seems to have lost them
Your child does not say two-word phrases to express wants or needs (e.g., more juice, give me) or share information (e.g., look, doggie) by 24 months
You child does not make eye contact or only has brief moments of eye contact
Your child does not respond to or make facial expressions
Your child may have one or all of the signs or symptoms mentioned above and each symptom can vary in frequency and intensity. If you notice any of these symptoms to a degree that causes you to be concerned, bring it to the attention of a professional to determine your next steps.
Also, keep in mind that some children who are not on the autism spectrum can have some of these symptoms, so do not jump to the conclusion that your child has autism without a proper evaluation.
Additionally, some of the signs and symptoms above can be present in children with hearing or vision impairments. Have your doctor determine if hearing or vision problems can be causing some of the behaviors or communication difficulties you see in your child.
Related Article: 15 Behavior Strategies for Children on the Autism Spectrum
What Steps Can You Take if You Think You See Signs of Autism In Your Child?
If you are concerned that your child is exhibiting the symptoms discussed in this article, make sure to tell your child's doctor. He/she should give you a referral to the appropriate professionals to give your child a formal evaluation. You can also contact a private child psychologist, neurologist, psychiatrist or developmental pediatrician and ask for an evaluation. Another option is to have your child evaluated through an outpatient mental health clinic. Outpatient clinics generally have psychologists or psychiatrists who conduct autism evaluations.
Where to Find a Provider to Conduct an Autism Evaluation?
To find a clinic, do a Google Search for mental health clinics in your area. Contact the clinics listed in your search to discuss scheduling an evaluation. Your child's school or early intervention team (see more on early intervention below) may also have recommendations for clinics in your area to get an autism evaluation.
If you are using your child's health insurance, you can call the insurance company to find out which private psychologists, psychiatrists, developmental pediatricians, and clinics are covered. You can also do a Google Search for psychologists, psychiatrists, developmental pediatricians, and neurologists in your area, if you plan to pay out of pocket.
Try to look up reviews to make an informed decision or ask people you know for recommendations if you are not going to ask for a referral from your child's doctor, school, etc.
Professionals who evaluate for autism often have long waiting lists, so you may want to call around to several places to find the earliest appointment if you are concerned about waiting.
You can also ask your child's school for an autism evaluation. For children not yet in kindergarten, you can receive a free evaluation through your state's early intervention program. Do a Google Search for early intervention in your area and contact them for an evaluation.
Early intervention evaluations do not always provide a specific diagnosis such as autism, but they can tell you if your child has any developmental delays and if he/she is eligible for early intervention services such as speech/language therapy, occupational therapy, physical therapy, or specially designed instruction (academic readiness skills such as letters, colors, numbers, shapes, etc. taught by a special education teacher).
For children in grades K through 12, evaluations conducted by the school can lead to an educational classification of autism and entitle your child to special education services. Keep in mind that special education looks very different from what it looked like in the past. Children can receive special education services in the general education classroom or in a smaller class setting, depending on the needs of the child.
Since the onset of virtual learning with COVID-19, there may be changes in a school's methods or ability to assess for autism spectrum disorder or other disabilities. Check with your school district's special education department regarding any changes due to virtual learning or COVID-19.
Additional Considerations Regarding Assessments for Autism Spectrum Disorder
If your child is doing fine academically and not demonstrating behavior/social needs at school, it is unlikely that a school evaluation is the best route to go. The main purpose of a school evaluation is to determine if your child needs special education or a 504 plan (a plan that entitles your child to accommodations and/or modifications in the school setting).
If you don't think your child needs support in school, but would still like to get help for your child outside of school, a private evaluation through a psychologist, psychiatrist, neurologist, developmental pediatrician, or clinic would be a better option.
If you are concerned about your child's social skills in school but not concerned about his academic progress or behavior, talk to your child's school team (e.g., school counselor, principal, teacher, etc.) to determine what programs the school might have to help your child with social skills. Some children with Autism Spectrum Disorder need specific instruction on how to relate socially to others.
Related Article: 5 Great Activities to Do with Your Social Skills Group
Receiving the classification of developmental delay or autism through an early intervention or school-based evaluation is not the same as receiving a medical diagnosis of an autism spectrum disorder from a psychologist, psychiatrist, developmental pediatrician, etc.
Early intervention and school-based evaluations do not help with receiving non-school related services such as exploring medication as seeking out private therapies or groups not provided by the district or state (e.g. behavior, speech/language, OT, physical therapy, social skills groups) or exploring medication as an option.
If your child receives a diagnosis of Autism Spectrum Disorder, talk to the professional who gave the diagnosis, about what services your child can benefit from and exactly where to find those services. You can also do a Google Search for autism services and resources in your area. Contact the agencies on the list to find out what services or resources they have to help you or your child.
If you think your child may benefit from special education and services outside of school, your best option is to request a private evaluation and an in-school evaluation.
Thank you for visiting educationandbehavior.com, a free resource for parents, caregivers, educators, and counselors. We provide free academic, behavioral, and social-emotional support for children!
Rachel Wise is the author and founder of Education and Behavior. Rachel created Education and Behavior in 2014 for adults to have an easy way to access research-based information to support children in the areas of learning, behavior, and social-emotional development. As a survivor of abuse, neglect, and bullying, Rachel slipped through the cracks of her school and community. Education and Behavior hopes to play a role in preventing that from happening to other children. Rachel is also the author of Building Confidence and  Improving Behavior in Children: A Guide for Parents and Teachers.
"Children do best when there is consistency within and across settings (i.e., home, school, community). Education and Behavior allows us to maintain that consistency."