3 Effective Reading Comprehension Strategies Parents Can Try at Home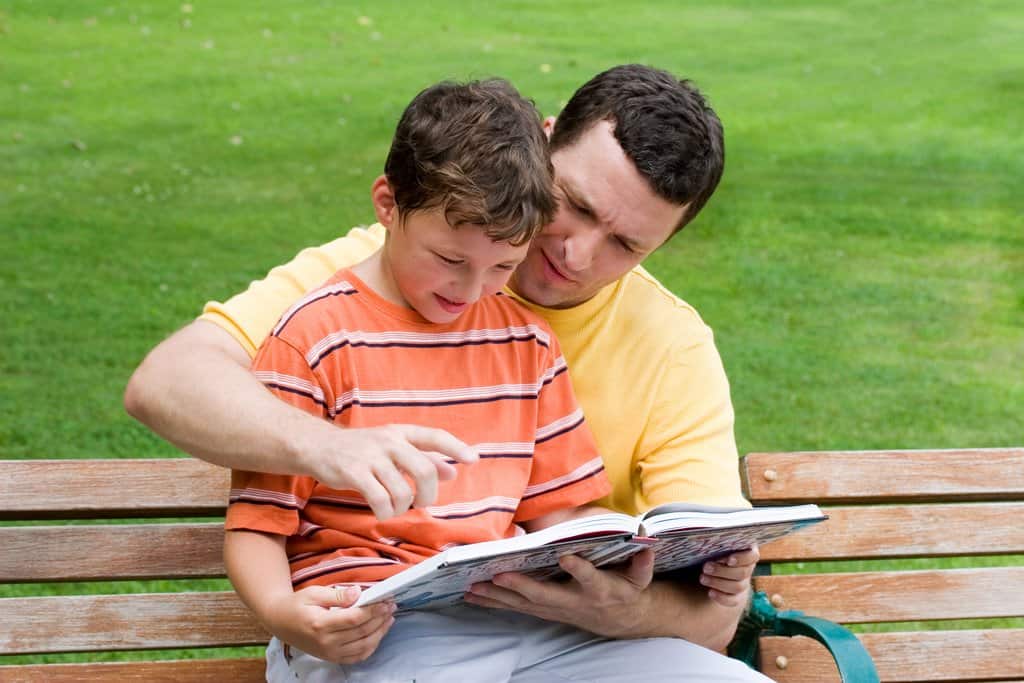 Below I will illustrate three effective reading comprehension strategies (chunking, monitoring and listening) to try with your child or student.
1. Chunking
According to research studies on effective reading comprehension strategies, chunking material into smaller units improves student comprehension.
What is chunking in reading comprehension?
Chunking means breaking up text that may be too long or difficult for a child into manageable sections or "chunks."
Chunking helps students organize information, making it easier to pull written information together to understand the main idea better.
Let us look at examples of how to use chunking to improve comprehension.
We will look at a text passage with a demonstration of chunking.
Then I will explain how to use chunking and monitoring to improve comprehension.
See a fictional text passage without chunking below:
Title: Michael's Present Dilema
Michael's birthday party was on Saturday. He got so many presents he didn't know what to do. There were no places available to store the things he got. His drawers and closet were already filled up. New toys and clothes were all over his room, and his mother kept telling him to find a place to put them.
Michael was so frustrated that he decided to take a break and look through his old baseball cards in the garage. While he was out there, he saw some of his toys from when he was in preschool. That was when he got his big idea.
Michael asked his mom if he could donate his old toys to other children who did not have many toys. She said, "Yes." Now he would have room for all of his new toys and clothes.
Example of chunking paragraph one from the text above.
Chunk 1: Michael's birthday party was on Saturday. He got so many presents he didn't know what to do.
Chunk 2: They were no places available to store the things he got. His drawers and closet were already filled up.
Chunk 3: New toys and clothes were all over his room. His mother kept telling him to find a place to put his things.
Side Note* Children who have difficulty sounding out new words or automatically recalling familiar words often lose meaning when reading.

If you are working with a child who has difficulty reading words, you may want to try smaller chunks to help with comprehension. You can assist them with reading words as needed.
Below is an example of small chunks, using an excerpt from the passage above:
Michael's birthday party/ /was on Saturday.
He got so many presents/ /he didn't know what to do.
They were no places available to store the things he got.
His drawers and closet were already filled up.
New toys and clothes were all over his room.
Here are some questions you can ask the child after each chunk:
Michael's birthday party – Who had a party?
was on Saturday – When was the party?
He got so many presents – What happened at Michael's party?
He didn't know what to do – How do you think Michael feels?
They were no places available to store the things he got. Why might Michael have no place to put away his presents?
New toys and clothes were all over his room. – What was it like in Michael's room?
He didn't know where to put his new toys and clothes. – What problem is Michael having?
When you practice together, teach your student to ask themselves questions after they read a bit of information (e.g., who is this about, what is the topic). Help them answer the questions if needed.
4 Methods to Chunk Text
1) Cover up the chunks with a blank piece of paper or index card, only exposing the ones the student is reading or has already read.
2) If you can write in the book, you can draw lines between text, highlight sections, or underline or circle parts of passages.
3) If you cannot write in the book, you can photocopy the pages and use the same methods.
If you are a parent and do not have access to a copy machine, you can ask your child's school if they can make copies for you of text from class.
4) You can also access reading passages online.  You can copy and paste sections into a program like Microsoft Word or Google Docs.
For instance, if your child loves outer space, you may find passages about "space information for kids" through a Google search.
Recommended: How to Help Your Child Make Connections in Reading to Build Their Comprehension
2. Monitoring
An analysis of the 203 studies on the instruction of text comprehension found that teaching students to monitor their understanding of the text is one of the most effective reading comprehension strategies.
Here are six steps to help children monitor their comprehension.
Steps to teach monitoring:
1) Chunk the passage into separate sections, as shown above. Chunks can be as small as needed to assist your student with understanding.
2) After the student reads a section of the passage, ask them if there is anything they need help understanding. Clarify as needed.
Use visual and real-life objects to help your student understand the text if needed.
For instance, below is an image that shows what it looks like when drawers are all filled up and there is no room for more items.
3) Teach your student to stop at each period to ensure they understand the sentence.
4) Teach them to draw or jot down the key idea from each section they read. For instance, in the sentence from the story above, "He got so many presents he didn't know what to do," the student might jot down so many presents, or they might draw an image to represent many presents.
They can refer to their drawings or notes if they have trouble remembering what they read.
5) After reading and understanding a section, practice making predictions about what could happen next in the passage (e.g., Do you think Michael will solve his problem of having nowhere to put his new items? If so, how do you think he will solve it?)
6) After you practice several times with them, encourage your child to try these monitoring strategies independently. Slowly fade back support as they increase their independence.
Here is some additional information about monitoring to improve reading comprehension:
When a child initially tries monitoring techniques independently, you can chunk the text for them if needed.
Once a student can use monitoring strategies on their own, encourage them to chunk text independently when they read passages.
When reading a chunk of a passage independently, teach your student to jot down any questions they have and look up any vocabulary words they don't know (in an online or traditional dictionary).
They can ask questions for clarification when they are done reading.
As you notice an improvement in reading comprehension, have your child attempt more challenging passages.
3. Listening
Studies also show that children's reading comprehension improves when they learn information through more than one mode at a time. This is known as multi-modal learning.
In the example of listening while reading, the two modes are auditory (hearing the words) and visual (seeing the words).
An effective reading comprehension strategy is listening to text while reading along.
Many students who struggle to understand written text, can understand the information by listening.
A person can read aloud for the student, or the student can use technology to read the text aloud.
Examples of technology for reading text include:
ttsreader.com – paste your text to have it read aloud
Microsoft Word (paste the text into the document, select Review on the toolbar, and click Read Aloud.
See two free websites below which allow children to read and listen to books at the same time:
ABC Mouse has dozens of free read-along books right on Youtube. Here is an example:
Recommended: Amazon Audible Can Help Improve Word Recognition & Reading Comprehension for Struggling Readers
Additional Information About Listening While Reading:
Listening while reading can also improve a child's vocabulary and ability to recognize words automatically (sight-word recognition).
Over time, it can also improve reading comprehension skills in general, even when the student is not simultaneously listening
Additional Information About Teaching Reading Comprehension to Children
Always remain calm when working with a child or student, even if you think they should be getting something that does not make sense to them.
If you get frustrated, they may feel anxious, angry, inferior, stupid, etc., which will lead to a less productive learning session.
Keep practice sessions short unless the child is eager to keep going.
Sessions should be approximately 2 to 10 minutes for younger children or children who get easily frustrated and 10 to 15 minutes for older children or children who can work for longer periods without frustration.
For suggestions on ways to encourage children to complete chores or assignments they do not want to do, see 3 Ways to Use Timers to Encourage Homework and Chore Completion and How to Use Schedules to Improve Children's Behavior.
Education and Behavior – Keeping Adults on the Same Page for Kids!
Rachel Wise is the author and founder of Education and Behavior. Rachel created Education and Behavior in 2014 for adults to have an easy way to access research-based information to support children in the areas of learning, behavior, and social-emotional development. As a survivor of abuse, neglect, and bullying, Rachel slipped through the cracks of her school and community. Education and Behavior hopes to play a role in preventing that from happening to other children. Rachel is also the author of Building Confidence and  Improving Behavior in Children: A Guide for Parents and Teachers.
"Children do best when there is consistency within and across settings (i.e., home, school, community). Education and Behavior allows us to maintain that consistency."
18% Off
$27.99
$22.89
(as of December 2, 2022 12:50 GMT -04:00 - More info

Product prices and availability are accurate as of the date/time indicated and are subject to change. Any price and availability information displayed on [relevant Amazon Site(s), as applicable] at the time of purchase will apply to the purchase of this product.

)
[ Toddler Learning Toys ] - This speech therapy toy includes a card reader and 112 double sided flash cards covering 12 subjects like shapes, colors, animals, daily necessities, transports, food, fruits, vegetables, costumes, nature, persons & jobs. ...
read more