[widget id="bcn_widget-2"]
Find Out More About the SAT and Learn These Tips to Get Your Best Score? Great Read for High School Students.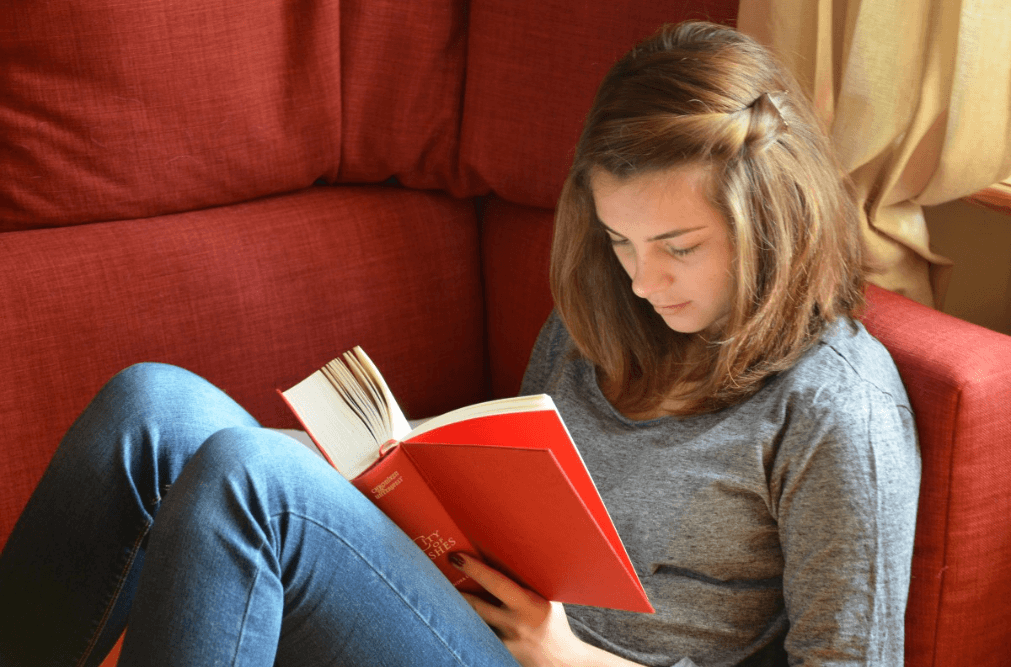 What is the SAT?
The SAT, previously called the 'Scholastic Assessment Test' and the 'Scholastic Aptitude Test,' is a test given by the College Board to measure an individual's academic achievement and college readiness skills. The College Board helps to organize and regulate the college admissions process. Students have taken the SAT through the College Board since its creation in 1926.
What Does the SAT Assess?
The SAT assesses an individual's reading, writing, and math skills. The total score of the reading, writing, and math tests combined can range from 400 to 1600.
Students who perform towards the high end of that range demonstrate a well-developed ability to analyze and reason with written and visual information. They can understand and apply advanced math concepts, and demonstrate a strong ability to recall information, make inferences, and analyze and compare concepts.
Students who perform high on the SAT also demonstrate that they have strong comprehension, along with well-developed thinking and reasoning abilities, problem-solving skills, and writing skills
Is the Essay Portion of the SAT Optional?
In January 2021, the College Board decided to remove the essay portion of the SAT due to the COVID-19 pandemic. They realize that times are challenging and they want to be supportive to students. The essay portion may be enacted again at some time, but it is not known when that might be.
Prior to 2005, the written essay was not a portion of the SAT. The SAT only contained reading, writing, and math tests. Since 2005, the SAT has had a writing test and an essay writing component. With the essay, the total score can be 2400.
In 2016, the essay portion became optional; however, some schools prefer it or require it. Check with your school(s) of choice for more on their specific requirements regarding the essay portion of the SAT.
What is the Difference Between the Writing Test and the Essay Portion of the SAT?
The writing test requires students to revise a writing sample with mistakes in capitalization, punctuation, grammar, etc.
Prior to the essay portion, students have to read a passage and then determine how the author builds an argument to persuade an audience. For the essay, the student explains their answer using supporting evidence from the passage.
This task requires the analysis of text. The student must also understand the sequence of events in order to construct a logical essay. They need to be able to summarize information, brainstorm, connect pieces of information, and pull in relevant details. The student must construct a persuasive writing piece with a logical flow.
Do Colleges and Universities Require the SAT?
Many colleges and universities in the United States require SAT scores as part of the application process. Most undergraduate programs look at GPA, SAT scores, and/or similar academic measures when deciding on a students' acceptance. The weight of the SAT score can also vary among schools. Please check the website or reach out to your specific school(s) of choice for their individual requirements regarding SAT scores.
When is the SAT Taken?
The SAT is offered several different times throughout the year. You can ask your school or you can do an online search to find out where and when the SAT is being held in your area.
Check this link for SAT safety precautions during COVID-19.
What Age/Grade is the SAT Designed For?
There are no age or grade restrictions on when a person can take the SAT; however, most students take it in their 11th or 12th-grade year as they prepare for the college application process.
Is the SAT is an International Test?
The SAT is required and/or accepted by colleges and universities in the United States, Singapore, India, England, Canada, Australia, and other countries.
Related Article: Resources and Services for College Students with Disabilities
6 Tips for Getting Your Best SAT Score
1. Start preparing as early as you can and make a schedule.
Schedule in time to study for the SATs. You need to look at how much time you are spending on your schoolwork, activities, and your part-time job if you have one. That means that you may need to move things around so that you can have enough time dedicated to studying.
2. Make a study plan and be accountable.
For instance, you can plan to read three chapters per day and take a practice test every other week. Ask a friend or family member for support to help hold you accountable. They can check up on how you are doing, sit with you while you study, and/or test you. If there is no one to help you, hold yourself accountable by finishing your SAT prep work before doing something you really love each day.
3. Consider an SAT Prep Course
The College Board recommends that students take a preparation class to obtain the best results possible. If prep courses are not possible, the College Board SAT Test Prep Book or Online College Board Practice Tests can help you study.
4. Take a lot of practice exams.
The College Board recommends taking practice exams. Practice exams from the College Board can be found here collegereadiness.collegeboard.org/sat/practice/full-length-practice-tests.
If you are really having trouble understanding a concept, try looking up a video about the topic.
Break your studying time up into manageable steps to make it less overwhelming. It can be a brief part of your every day routine. You can start small and build form there if you start early enough. Find out your test date and get started as soon as possible on your studies.
5. Use a timer.
A timer will help you assess how much time you need per section and per question. If you run out of time you will know you need to go faster when taking the test. A timer can also help you stay focused and on task when taking practice tests. You can promise yourself that you will work until the timer goes off.
6. After Taking the Practice Test, Try These Tips
Circle the questions that you believe you got wrong or didn't know the answer to before you check your answers.
Next, look at the questions you answered that you got wrong-the ones you thought you knew so you didn't circle them. These should be the first ones to study.
Next review the ones you got right that you thought you didn't know. It is definitely important to review the content and answers of these questions. Although you thought you wouldn't know them, but you actually got them correct, you may have some underlying confusion about these concepts so study them.
Next, go over the questions you thought you got wrong and you actually did. Familiarize yourself with these topics because you already know these are areas where you struggle.
Next, go over the ones you got right that you didn't circle. You can save this for last because obviously you know that material pretty well.
This is a very structured way of prioritizing your review.
7. Use Kahn Academy (see the video below)
How to Use Kahn Academy to Improve Your SAT Score
3 tips for reading, writing, and math SAT scores:
1. Math: Practice – Go through the College Bord SAT Test Prep Book or the site link and do the practice questions on the concepts you don't understand. Then take several full-length practice exams. Make sure you know the concepts and understand the questions.
2. Reading: Skim the questions before you do the reading so you already know what to look out for. When you are reading, be actively engaged. Use a pencil and mark up parts of the passage that you recall were mentioned in the questions or just interesting parts that you think may be relevant later.
3. Writing: After writing your sentences, whisper them to yourself, or imagine yourself saying them in your head. This is a helpful strategy for editing your written work. Be sure to read over your essay once complete.
Try to use good handwriting, to make the experience of reading your essay pleasant on the scorer. They may be inclined to rate you higher after going through 10 essays that they struggled to read.
3 Tips to Prep for the SAT Essay Question
1. For the SAT essay question, read the prompt before reading the question they ask you to analyze, because it will tell you what to look for. This will be helpful as you read the passage. Be actively engaged while reading the passage, again with pencil in hand.
2. When getting ready to write your essay, brainstorm some ideas and come up with a main argument or several main arguments (and pick your best one) within the first few minutes. Pick an argument that can be separated into multiple ideas or body paragraphs because that is how you should structure your essay.
Some of our graphic organizers can help you with essay writing practice as well.
3. Read over previous essays. You can do an online search for SAT essays. You can see the scorer's feedback so you know what they are looking for in terms of how you are analyzing the text and your writing style.
References:
You May Also Like: 8 Unique Studying Tips for College Students with ADHD (helpful for middle and high school students as well)
Education and Behavior – Free Strategies to Support Students
Rachel Wise is the author and founder of Education and Behavior. Rachel created Education and Behavior in 2014 for adults to have an easy way to access research-based information to support children in the areas of learning, behavior, and social-emotional development. As a survivor of abuse, neglect, and bullying, Rachel slipped through the cracks of her school and community. Education and Behavior hopes to play a role in preventing that from happening to other children. Rachel is also the author of Building Confidence and  Improving Behavior in Children: A Guide for Parents and Teachers.
"Children do best when there is consistency within and across settings (i.e., home, school, community). Education and Behavior allows us to maintain that consistency."