Help Your Child Find Their Voice (Part 1)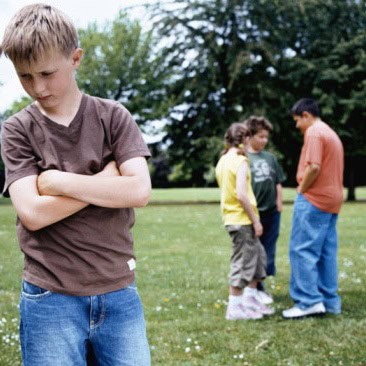 When September begins, families everywhere rev up for another school year. Some children view the start of a new school year as the opportunity to re-connect with old friends, participate in extra-curricular activities, and learn exciting new subjects. For some children though the dawn of a new school year is preparing to go to battle. Another year in the trenches marred with uncertainty and anxiety. To help combat these stressors, it is key to work as a team with your child to help them find their voice. Helping your child find their voice involves building three key areas: assertiveness, confidence, and peer-connectivity. Today's article will focus on building your child's skills in assertiveness.
For children, as with adults, assertiveness is the ability to be confident in who they are, what they say, and what they believe without becoming domineering or aggressive.
For building assertiveness, the following strategies are often building blocks:
Model assertiveness at home: Akin to the old expression "Monkey see monkey do". You can model assertiveness for your child by inviting him/her to see you sharing your opinions with others, listening to others, and affirming your thoughts on a given subject in a constructive manner. Your child will learn to build opinions, share opinions, develop listening skills, as well as how to assert themselves.
Practice assertiveness through role-play: While some children can learn new behaviors through observation, it is also beneficial to practice assertiveness skills. This way your child can practice with someone they trust and who can guide them to having the best voice possible. One activity you can use to practice assertiveness is to write down different scenarios on pieces of paper and place them in a pile. Your child can pick a scenario from the pile and together you can act out how to be assertive based on that given situation. Examples of scenarios to role-play: "your friend takes something that belongs to you without asking," "someone calls you a mean name," "you disagree with a friend about what to do on a

Saturday

afternoon," "you are asked to create a project with a group of your peers and disagree with the ideas of the others in the group," etc.
Allow your child to give input into daily discussions: Whether it is in the car heading to an event, on the patio in the evening, or in the middle of a Saturday afternoon; take 15 minutes out of every day to have a discussion with your child about a given, appropriate topic. Allow your child the opportunity to provide input into the discussion and this will build their conversation skills as well as their confidence in being heard and having a voice themselves.
About the Author:
Michael Gibben is an Ontario College of Teachers certified teacher from Toronto, Ontario with over ten years of education experience. Previously, Michael was a primary school teacher. Currently, he is the owner of I.M. Success Tutoring. Michael/I.M. Success Tutoring's philosophy is to work as a team with parents to build the confidence and academics of their children through I.M. Success Tutoring's tutoring programs. The goal is for children to grow in self-esteem and thrive in their learning.
LINKS:
www.imsuccesstutoring.com
imsuccesstutoring@gmail.com
416-803-9043
Rachel Wise is a certified school psychologist and licensed behavior specialist with a Master's Degree in Education. She is also the head author and CEO at educationandbehavior.com, a site for parents, caregivers, educators, counselors, and therapists to find effective, research-based strategies that work for children. Rachel has been working with individuals with academic and behavioral needs for over 20 years and has a passion for making a positive difference in the lives of children and the adults who support them. For Rachel's top behavioral strategies all in one place, check out her book, Building Confidence and Improving Behavior in Children, a Guide for Parents and Teachers. If you want Rachel to write for your business, offer behavioral or academic consultation, or speak at your facility about research-based strategies that support children, email her at rachelwise@educationandbehvior.com.