In my elementary and middle school years, I was a target for bullying and endured severe bullying from 5th through 9th grade. My confidence was not strong, my family was different from the average kid's family in my school district, and I dressed a lot differently than the other girls in my school, due to the influence and style of my parents. I often felt alone at home and did not have a close relationship with my parents either, which often led to me acting out at school, at parties (the few times I was invited), etc. This increased the negative outlook other kids already had about me.
The extreme bullying I went through led me to years of anxiety, depression and self-doubt; but through a lot of hard work and self-reflection, I ultimately emerged as a strong and confident person with a positive outlook. One of my main passions became making a positive difference in the lives of children. In following my passion, I became a school psychologist and behavior specialist, and have since written over a hundred articles on learning, behavior, and social-emotional support strategies for children.  In my writing, some of my articles naturally focus on the topic of bullying such as:
How to End Bullying Part 1: 19 Tips for Parents and Teachers
How to End Bullying Part 2: 15 Tips for Kids
I Wish I was There to Protect You (A Poem to Help the Victims of Bullying)
Roots of Empathy: A Research-Based Program that Counters Bullying

Due to my passion for making the world a better place for kids, I am frequently looking for ways to reduce and counter bullying. I search within myself; talk to educators, parents and kids about bullying; and do extensive reading and research on the subject. I recently came across three research-based bullying prevention programs that are shown to have promising effects when implemented in schools. These are know as the Olweus Bullying Prevention Program, Steps to Respect, and KiVa. Each program is described below with links and videos for additional information.
The Olweus Bullying Prevention Program
The Olweus Bullying Prevention Program (OBPP) is designed for students in elementary, middle, and junior high schools (students ages five to fifteen). Research also demonstrates that OBPP is also effective in high schools, with some adaptation to the program. Olweus has three different levels of intervention: school wide, classroom-level, and individual-level. Upon implementation of this program, all school staff participate in training. Teachers are asked to read training materials, have weekly classroom meetings, and participate in teacher discussion groups. Additionally, all students participate in most aspects of the program and students identified as bullying others, or as victims/targets of bullying, receive additional individualized intervention.

There are many components to the OBPP. Some of these include posting and enforcing school-wide rules against bullying, holding meetings with students involved in bullying, ensuring staff intervention when bullying occurs, developing intervention plans for students involved in bullying, raising awareness and understanding of bullying in the community and in schools, holding class meetings, and refining the school supervisory system.
Studies on the Olweus Bullying Prevention Program reveal statistically significant reductions by at least 50 percent in self-reported bullying/victim problems in schools who implemented the program, compared to schools who did not. Reductions were also reported in behaviors such as vandalism and truancy. Significant improvements were also seen classroom behavior and social relationships between students. Students also demonstrated a more positive attitude toward schoolwork and school. There was also an increase in students' satisfaction with school life.
See the video below for more on OBPP:
For additional information on the Olweus Bullying Prevention Program, including how to obtain materials, visit violencepreventionworks.org.
Steps to Respect

The Steps to Respect program is designed for students in grade 3 through 6. In Steps to Respect, school staff receive an overview of the program goals along with the main features of the program content. Teachers, counselors and administrators also receive training on how to coach students who are involved in bullying.
The curriculum for students contains skill and literature-based lessons, which are presented by trained teachers over a period of 12 to 14 weeks. Lessons focus on:
-social-emotional skills which encourage positive peer relations
-managing emotions
-recognizing, refusing and reporting bullying
Each week students receive a 45-minute skill lesson, followed by a 15-minute booster lesson. After the completion of each skills lesson, teachers implement a literature unit, based on existing children's books, which provides further opportunities to explore bullying-related themes. Parents are also provided information about the Steps to Respect program throughout the implementation of the classroom curriculum.
Studies on schools who implemented Steps to Respect reveal significant positive outcomes, specifically when compared to schools who did not participate in the program.
The Steps to Respect program aims to decrease school bullying problems by:
-raising staff awareness as it relates to bullying
-increasing staff responsiveness to bullying incidents
-fostering beliefs that are socially responsible
-teaching social-emotional skills to promote healthy relationships and counter bullying
Positive outcomes include:
-Less acceptance of bullying/aggression (indicated by more responsibility to intervene with friends who bullied and greater adult responsiveness)
-The perceived difficulty of responding assertively to bullying decreased in grades 5 and 6
-Lower rates of observed bullying
-Decreases in argumentative behavior and increases in agreeable behavior
-Lower levels of physical bullying and school related bullying problems reported by staff
-Higher levels of positive bystander behavior reported by students (greater increases in students and teachers/staff willing to intervene in bullying, reported by students
Steps to Respect Video

Find out more about Steps to Respect at Blueprints for Healthy Youth Development.
KiVa

The KiVa program is intended for grades 4 through 6. KiVa includes twenty hours of student lessons (ten double lessons).
KiVa supports schools in several ways when teaching educators how to implement the program, including:
-two full days of face-to-face training
-three school teams created per school
-team members meet three times during the school year with one person from the KiVa project guiding the team
Once the school staff is trained, the lessons are given by classroom teachers over the course of the school year. The main goals of the lessons are to:
-bring awareness to the role that the peer group plays in maintaining bullying
-increase empathy towards the victims of bullying
-teach children strategies they can use to support victims
Lessons in the KiVa program include discussions, group work, role-plays, and short films about bullying. As the lessons continue, class rules, which are based on the themes of the lessons are adopted one at a time. The KiVa program includes an anti-bullying computer game at the elementary school level.
When examining studies among schools who utilized the KiVa program (intervention group), compared to those who did not (control group), a substantial decrease was noted in the area of self-reported peer victimization for the intervention group. The KiVa intervention program also decreased peer-reported bullying for the intervention group, although this effect did not reach statistical significance. Additionally, a survey given to students in schools, before and after the KiVa intervention (and to students in schools who did not receive the intervention), revealed that students who received the KiVa intervention felt an improvement in overall well-being in school after the intervention period.
For more on KiVa,check out the video below:
To find out if you can bring KiVa to your school, see KiVa International: How to Become a Licensed Partner
References:
A Synthesis of International School-based Bullying Interventions
Olweus Bullying Prevention Program Research and History
Kiva: Evidence of Effectiveness in Finland and Elsewhere
Steps to Respect Program Guide: Review of Research

Bullying Resources


Thank you for visiting educationandbehavior.com. We are a free resource for parents, caregivers, educators, and counselors. Browse our topics/categories from the menu button at the top left of the page! Follow us on Facebook! If you found this article helpful, please share it!
Recommended Books:

Massage Can Help with Sensory Needs and Anxiety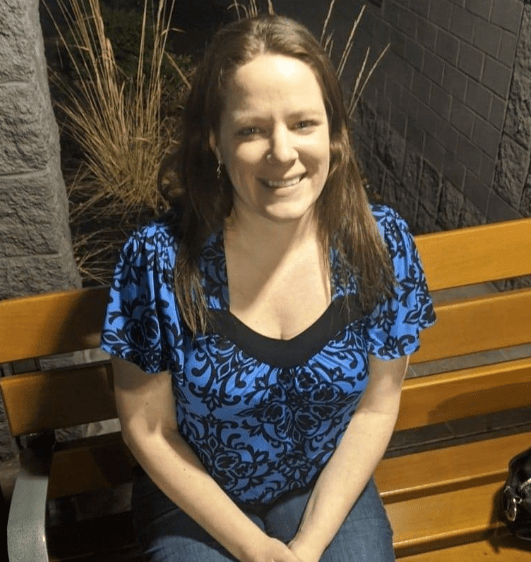 Rachel Wise is a certified school psychologist and licensed behavior specialist with a Master's Degree in Education. She is also the head author and CEO at educationandbehavior.com, a site for parents, caregivers, educators, counselors, and therapists to find effective, research-based strategies that work for children. Rachel has been working with individuals with academic and behavioral needs for over 20 years and has a passion for making a positive difference in the lives of children and the adults who support them. For Rachel's top behavioral strategies all in one place, check out her book, Building Confidence and Improving Behavior in Children, a Guide for Parents and Teachers. If you want Rachel to write for your business, offer behavioral or academic consultation, or speak at your facility about research-based strategies that support children, email her at rachelwise@educationandbehvior.com.