What is Homeschooling? Is it Right for You?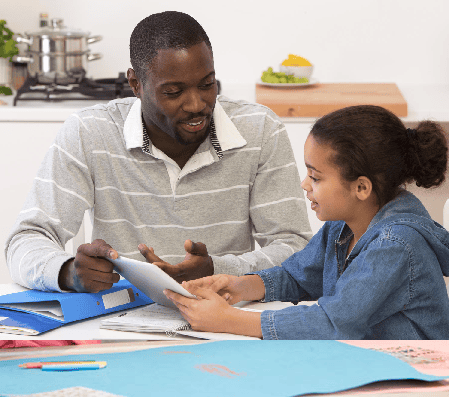 A child's education is no simple matter. There are dozens of choices out there. Should you choose your local public school or a prestigious private one? Which one can you afford? Should academics take precedence over extra-curriculars or should there be a healthy balance? Does your child need special attention? There are so many important choices to make. These early choices parents or guardians make can influence the course of their children's lives.
But have you ever considered that there is an alternative beyond the stereotypical school? Homeschooling is, in fact, a highly viable option. This is especially true for parents who are dissatisfied with the quality of education available in nearby schools or with the extreme commutes that children are put through at an early age. Before you dismiss this idea outright, consider that homeschooling has been gaining in popularity for some decades now. It is formally and legally recognized as a satisfactory alternative to the traditional schooling system.
What is homeschooling?
Homeschooling involves children being educated at home by parents, guardians or appointed tutors rather than going to a traditional school. They may or may not use standard textbooks.
Homeschooled children are expected to take standardized tests at the appropriate levels so that they can demonstrate their knowledge and progress, to eventually obtain their diplomas. This means that they can still be part of mainstream education to an extent.
Here, we will go over some pros and cons of homeschooling so that you can make an informed decision for your school-aged child.
The Benefits
Homeschooling might seem impractical to most but here are some positives that deserve to be highlighted.
Parents are often concerned that they are not formally qualified to teach. But this is not insisted upon in most countries. In fact, parents may even hire private tutors to provide instruction in the safety of the home. In this way, the child gets the best of both worlds. He or she gets to spend quality time with family and also incorporate other important skills such as gardening, painting or crafts side by side. You can locate tutors through a Google Search, the Yellow Pages, or by checking with your local school district.
If you are dissatisfied with the number of subjects/classes that are offered by your local school, you can personally take charge of your child's education to make sure that more is provided. For instance, some families wish to incorporate spirituality or outdoor activities into the child's curriculum. This can be done at home because a homeschooling curriculum is what you make it. It is completely flexible and customizable.
Some children are very sensitive and may have been bullied or picked on in school. This can seriously damage their self-esteem and impact all areas of life. In such instances, a few years of homeschooling can help the child recuperate and prepare himself or herself for the challenges ahead.
Parents are often concerned that homeschooled children miss out on teamwork and healthy competition. This is not necessarily true. A homeschooled child can still participate in dance, theater, sports and games where teamwork and competition are inculcated. School is not the only place that offers these experiences.
Some children have special needs and parents may feel like their child needs more individualized attention and instruction than can be offered in their local school. Special tutors can be engaged to work on the child's unique requirements and give him or her all the inputs he or she needs. A Google Search for Special Needs tutors or a Yellow Pages search can assist you in finding the right tutors for your child. Wyzant tutoring is a nationwide tutoring service that helps put you in touch with tutors for children with and without special needs in a variety of subject areas.
The Disadvantages
School teaches us to be social. School is a microcosm that prepares us for social contacts and experiences outside of it. Here, we meet people we get along with and those we do not. An extrovert who is homeschooled may feel left out when all of his or her friends are at school. On the other hand introverts may retreat further into their shells and find it all the more difficult to make friends and communicate as they grow up. 
Additionally, homeschooling is an enormous commitment on the part of the parents. If one parent is employed, the other may need to balance housework and education. Managing a home can be a full-time job in itself. Something or another always comes up and this can interfere with your child's studies.
If both parents are working, one may have to sacrifice their professional career to accommodate the needs of the child. It can be exhausting and it can feel as if the rewards are slow to come. This is a big, life-changing decision and should not be made lightly or impulsively.
How can The Benefits Be Reconciled With The Disadvantages?
Happily, the thousands of successful adults out there who grew up being home-schooled can attest to the success of this approach. Once committed to the project of homeschooling, each family must work its own way around the hurdles and find a way to strike a balance. Luckily, the right resources are available through the internet, local homeschooling support groups, education counselors, etc.
If you are concerned about your child growing distant from his or her peers, then make sure to incorporate enough socializing and group activities in his or her schedule to make up for the lack.
If you are concerned about missing out on team spirit and discipline, enroll the child in interesting activities like the Boys' or Girls' Scouts, martial arts, dance or theater so that those opportunities are factored in. Of course, these choices should be made bearing in mind the child's interests and aptitude.
You may not have considered this, but children who have been homeschooled for a few years can always rejoin the mainstream when it suits them. The great thing about homeschooling is that you need not commit to it for the entirety of the child's education. He or she can spend a few semesters being taught at home and then return to school. This works especially well when children are sick or unable to travel for some reason.
If you do not personally have the time to tutor your child, you can hire trained tutors to do so. That is, providing you can afford it. For a budget option, try advertising at your local university for students who would like to earn a little extra money by tutoring your child on weekends or on weekday evenings. Alternatively, you can utilize online tutors.
As a parent, you may be concerned about not knowing enough to be able to teach your child once he or she reaches middle school. There's no need to fret. Try reaching out to an education counselor or consultant to understand how best you can plan your child's homeschooling with the resources at your disposal. They should also be able to help you understand regulations and legal formalities regarding homeschooling in your country of residence.
There are dozens of useful education apps or online programs like MyLab/Math or Duolingo that are intended to provide standalone lessons. Homeschooling can also be supported by free online resources like Khan Academy. Some schools provide the option of part time tuition or online courses that children can combine with their homeschooling curriculum in order to deepen or broaden it. This mixed mode is called 'flexi-schooling'. It offers a great middle ground as it gives parents some much needed respite while allowing children to connect with peers at school. Parents struggling to cope with the burden and looking for ideas to improve their teaching can also benefit from online forums or support groups where they will find dozens, if not hundreds, of like-minded parents to connect with and learn from.
In this way, you can find solutions to adapt the homeschooling scheme to fit your unique needs and situation. In this age of endless possibilities, we are more empowered than ever before to make choices that are best adapted to our individual requirements. Homeschooling offers one such liberating choice for parents who are just not fully satisfied with the conventional schooling system.
References:
2015 BBC article
http://www.bbc.com/news/education-35133119
PBS article
http://www.pbs.org/parents/education/homeschooling/homeschooling-an-overview/
Ontario Federation Of Teaching Parents FAQ
http://ontariohomeschool.org/homeschooling-faq/
2016 Psychology Today article
https://www.psychologytoday.com/blog/how-do-life/201606/should-you-home-school-your-child
2011 article from the Guardian
https://www.theguardian.com/education/2011/dec/05/rise-of-flexi-schooling
Educational Apps
http://www.androidauthority.com/best-android-learning-apps- 566227/
Thank you for visiting educationandbehavior.com. We are a free resource for parents/caregivers, educators, and counselors. Browse our topics/categories from the navigation bar above! Receive our updates on Facebook.
This article was reviewed and edited by CEO and founder of educationandbehavior.com, Rachel Wise. Rachel is an avid writer/blogger, licensed behavior specialist, and certified school psychologist with a Masters Degree in Education. She has over 19 years of experience working with individuals with academic and behavioral needs. You can contact Rachel directly at rachelwise@educationandbehavior.com.

Rachel Wise is the author and founder of Education and Behavior. Rachel created Education and Behavior in 2014 for adults to have an easy way to access research-based information to support children in the areas of learning, behavior, and social-emotional development. As a survivor of abuse, neglect, and bullying, Rachel slipped through the cracks of her school and community. Education and Behavior hopes to play a role in preventing that from happening to other children. Rachel is also the author of Building Confidence and  Improving Behavior in Children: A Guide for Parents and Teachers.
"Children do best when there is consistency within and across settings (i.e., home, school, community). Education and Behavior allows us to maintain that consistency."