[widget id="bcn_widget-2"]
The Pride Reading Program Utilizes Multisensory Learning Activities to Help Your Child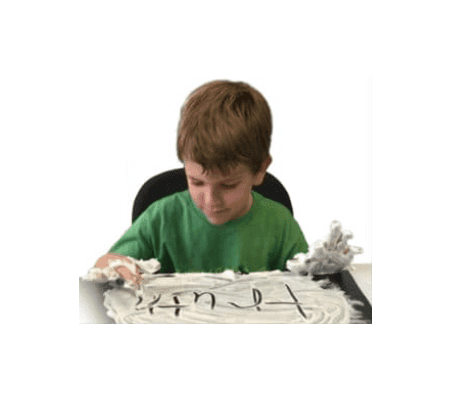 The Pride Reading Program, created by educator, author, and curriculum developer, Karina Richland, uses a multisensory, step-by-step process to teach your child to read.
It is based on the approach of Orton Gillingham, a time-tested approach to supporting students with reading disabilities based on the research-based principle that multisensory learning is beneficial.
Multisensory learning activities have a positive impact on students.
I chose to share the Pride Reading Program with you because, in my 20 years of experience working with individuals with academic challenges, in both home and school settings, I have personally witnessed the positive impact of using multisensory learning activities for reading, writing, and math.
I am passionate about the topic, and about helping others witness the benefits of using a hands-on approach to learning.
Orton Gillingham – An Instructional Approach to Teach Students with Dyslexia
What does the Pride Reading Program come with and who us it used for?
The Pride Reading Program comes with a regimented online guide, which can be presented to a child by a tutor, a parent, or other family member.
The program is beneficial for helping students with reading, writing, spelling, and comprehension.
Children with speech and language difficulties, dyslexia, or processing deficits benefit from the repetitive nature of the program.
Video Presentation of the Pride Reading Program Showing Multisensory Learning Activities
Pride Reading Program Sample Lesson
Images of the Pride Reading Program Materials
Video: What is Dyslexia?
You may also wish to review the following reading programs, geared towards younger students, and developed from research-based practices:
Education and Behavior – An Online Library of Research-Based Strategies for Children: Keeping Parents, Educators, Counselors, & Therapists on the Same Page!
Tools for Multi-Sensory Reading Instruction
Rachel Wise is the author and founder of Education and Behavior. Rachel created Education and Behavior in 2014 for adults to have an easy way to access research-based information to support children in the areas of learning, behavior, and social-emotional development. As a survivor of abuse, neglect, and bullying, Rachel slipped through the cracks of her school and community. Education and Behavior hopes to play a role in preventing that from happening to other children. Rachel is also the author of Building Confidence and  Improving Behavior in Children: A Guide for Parents and Teachers.
"Children do best when there is consistency within and across settings (i.e., home, school, community). Education and Behavior allows us to maintain that consistency."