[widget id="bcn_widget-2"]
See How 4-H Clubs Offer Opportunities for Hands-On Learning to Kids Across the United States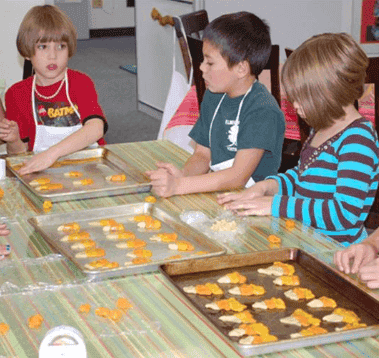 1. What is a 4-H Club?
4-H clubs provide opportunities for hands-on learning and multi-sensory experiences (e.g., doing/touching/making/creating) in science, healthy living, and citizenship.
In 4-H clubs kids (and adults) can build confidence, creativity and curiosity, along with life skills such as leadership and resiliency. 4-H stands for Head, Heart, Hands, Health.
I particularly love 4-H for its hands-on activities.
Research shows hands-on learning is beneficial in the development of academic skills and assists in retention of information.
4-H can be part of a home school program or a supplement to a brick & mortar or cyber program.
Video Presentation About 4-H Clubs
With their adult mentors, children select from a menu of hands-on project ideas to complete.
Children can concentrate on one specific area or they can try a variety of programs throughout the 4‑H experience.
Students complete 4-H projects in a positive environment, with guidance from adult mentors. Children are encouraged to take on proactive roles in leadership.
Regardless of the project area chosen, all 4‑H programs include mentoring and career readiness as core elements.
2. At what age can a child attend a 4-H Club?
4‑H clubs have programs available for children ages 8-18.
The 4‑H Cloverbud programs are available for children ages 5-7.
3. Where can someone attend a 4-H Club?
Every county and parish in the United States has 4‑H programs (4-h.org/find) through local 4‑H clubs, 4‑H camps, and in-school or after-school programs.
Your local 4‑H office is your best resource to find out which programs are available in your area and how to enroll your child.
4. How are 4-H clubs funded?
4-H is the youth development outreach program of the Land Grant Universities, the Cooperative Extension System and U.S. Department of Agriculture.
The Cooperative Extension System empowers farmers, ranchers, and communities to meet the challenges they face, adapt to changing technology, improve nutrition and food safety, prepare for and respond to emergencies, and protect our environment),
Private sources also fund 4-H. 4-H has no membership registration fee. Most 4-H activities and events are free-of-charge or available at a minimal cost.
Each club chooses whether to charge dues. 4-H is known for equality and diversity. They do not discriminate based on gender, race, sexual orientation, disability, etc.
5. Here are some 4-H Club activity ideas that provide opportunities for hands-on learning.
Hands-on learning helps to improve focus on a task which leads to increased understanding and retention. (see the image below).
Education and Behavior – Keeping Us On The Same Page for Kids!
Rachel Wise is the author and founder of Education and Behavior. Rachel created Education and Behavior in 2014 for adults to have an easy way to access research-based information to support children in the areas of learning, behavior, and social-emotional development. As a survivor of abuse, neglect, and bullying, Rachel slipped through the cracks of her school and community. Education and Behavior hopes to play a role in preventing that from happening to other children. Rachel is also the author of Building Confidence and  Improving Behavior in Children: A Guide for Parents and Teachers.
"Children do best when there is consistency within and across settings (i.e., home, school, community). Education and Behavior allows us to maintain that consistency."