Find Out About Our Free Resource For Parent, Educators, and Counselors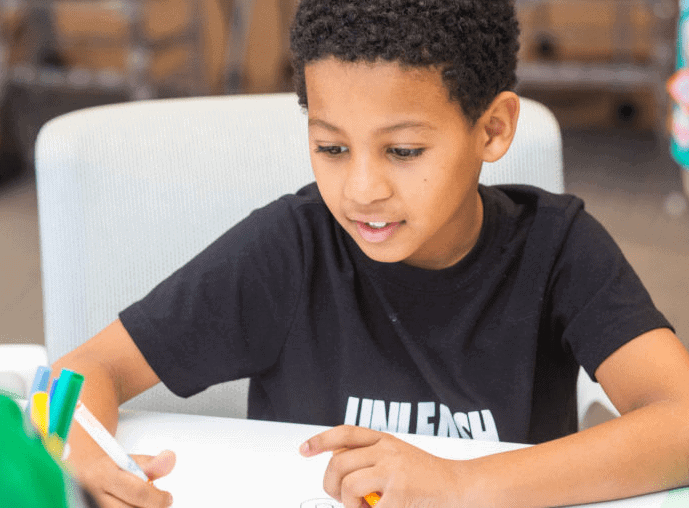 What is the Free Resource?
Education and Behavior (educationandbehavior.com) is a free online library of research-based strategies to support children's academic, behavioral, and social-emotional development.
Education and Behavior was created in 2014 by school psychologist and licensed behavior specialist, Rachel Wise.
How Did Education and Behavior Come to Be?
After spending time in a number of different home, school, and community settings, Rachel observed a need to bridge consistency within and across environments.
Education and Behavior is meant to be the go-to research spot for parents, educators, and clinicians. The team can review the research on a topic before a meeting, or while discussing strategies to support the child. Individuals can also read the research and share anything they find relevant with their family, colleagues, students, clients, etc.
At Education and Behavior, you can find answers to questions such as:
This is just an example of what you can find. To see the full scope of what our library has to offer stop by our home page at educationandbehavior.com.
We are so honored that K-12 schools, districts, universities, pediatricians' offices, and mental health agencies are starting to list us as a resource on their websites.
We are extremely thankful to the following schools and agencies who have shared Education and Behavior as a resource on their site (we are honored):
Challenger Elementary School in Thief River Falls, Minnesota
Chaparral Elementary School in Meridian Indiana
DeKalb Middle School in Waterloo, Indiana
Gadsden Elementary School in Gadsden, Tennessee
Galveston Independent School District in Galveston, Texas
Lake Washington School District in Redmond, Washington
L'nu Sipuk Kina'muokuom School in Indian Brook, Nova Scotia
North Aiken Elementary School in North Aiken, South Carolina
Ogden Preparatory Academy in Ogden, Utah
Prattville Primary School in Prattville, Alabama
Robert J. Richardson Middle School in Chicago, Illinois
Roebuck Elementary School in Roebuck, South Carolina
Samuel E. Shull Middle School in Perth Amboy, New Jersey
Sancta Familia Academy in Melbourne, Florida
Spring Independent School District in Houston, Texas
Summit Academy in Philadelphia, PA
The School District of Lee County in Fort Meyers, Florida
Association of International Schools in Africa
Australian Government Department of Social Services
Autism Center of Northern California
Easter Seals of Chicago, Illinois
Elmwood Pediatrics in Rochester and Pittsford, New York
Florida Association for Supervision and Curriculum Development
Indiana University in Bloomington, Indiana
Midwestern Intermediate Unit IV in Fairfax, Virginia
Rise Learning Center in Indianapolis, Indiana
Texas Occupational Therapy Association
William and Mary School of Education in Williamsburg, Virginia
Are we on your site yet? If we are, send us the link or a screenshot and we will send you our book for free (Building Confidence and Improving Behavior in Children: A Guide for Parents and Teachers).
We have a challenge for you. Stop by Education and Behavior. If we don't have the topic you are looking for to support your child or student let us know. We will research it for you, write an article to answer your question, and post it on our site. We will email you the answer directly if you wish as well.
Rachel Wise is a certified school psychologist and licensed behavior specialist with a Master's Degree in Education. She is also the head author and CEO at educationandbehavior.com, a site for parents, caregivers, educators, counselors, and therapists to find effective, research-based strategies that work for children. Rachel has been working with individuals with academic and behavioral needs for over 20 years and has a passion for making a positive difference in the lives of children and the adults who support them. For Rachel's top behavioral strategies all in one place, check out her book, Building Confidence and Improving Behavior in Children, a Guide for Parents and Teachers. If you want Rachel to write for your business, offer behavioral or academic consultation, or speak at your facility about research-based strategies that support children, email her at rachelwise@educationandbehvior.com.