[widget id="bcn_widget-2"]
5 Great Books that Teach Children Empathy (E-Books Available)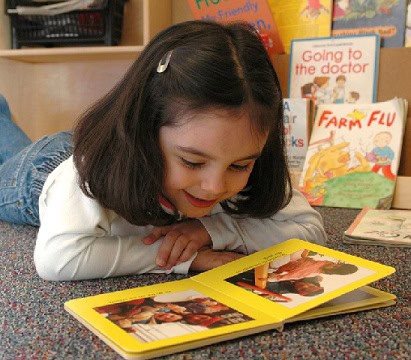 Why should we use books to teach children empathy?
As a behavior specialist and mobile therapist for children, I've experienced the benefits of utilizing engaging books to teach my clients about various social-emotional skills, including empathy.
When reading to or with a child, you show them care, compassion, and concern. You are modeling these skills for them.
You also have a fun way, through books aimed at children, to bring up potentially difficult topics. You have a non-confrontational avenue to teach an important skill for navigating successfully through life.
When you read about other people's feelings, problems, and stories with children, you make way for conversations and potential roleplays, which help build problem-solving skills. You and your child, student, or client can act out parts of the stories or create your own similar roleplays.
Research also supports utilizing books to teach these skills (see references at the end of the article).
Examples of concepts covered in some of the therapeutic books I read with my clients included:
how to understand your feelings
how to be a friend
how to accept differences
how to develop empathy
how to solve a problem
how to be a good citizen
Research also supports utilizing books to teach youth social-emotional skills such as empathy (see research references at the bottom of this article).
5 Great Books to Teach Children About Empathy
Just as it is important for us to have empathy for our children, we want to teach them the importance of having empathy for others!

Rachel Wise – educationandbehavior.com
1. Bear Feels Sick by Karma Wilson and Jane Chapman
Bear Feels Sick is about a lovable character named Bear. Bear does not feel well. He is sneezing, wheezing, and achy. He is too sick to play outside.
His friends come over to help him feel comfortable, but just as Bear gets better, his friends feel sick.
2. Understand and Care by Cheri Meiners
Understand and Care helps children learn that other people have feelings like theirs, and feelings different from theirs.
By using child-friendly words and illustrations, children see the importance of showing care by listening to others and respecting their feelings.
The book also includes questions to discuss, and empathy games to play.
3. When I Care about Others by Cornelia Maude Spelman
When I Care about Others,helps children understand the importance of caring for others when they are sick, hurt, or unhappy.
It also helps children understand the concept of "treat others how you wish to be treated." It highlights the benefits of offering and receiving support from others.
4. Teach Your Dragon Empathy by Steve Herman
Teach Your Dragon Empathy is about the joys of owning a pet dragon. They can sit, roll over, and play. They can light candles on a birthday cake, light a campfire, and do many other cool things…
The story also includes a component where the pet dragon does not think about other people's feelings. He does and says things that he will regret.
The main character has to teach the dragon to be considerate, and understand others' feelings and viewpoints, etc.
5. A Kids Book About EMPATHY by Daron K. Roberts
A Kids Book About Empathy helps children dive into the difficult social situations we all face in our lives.
It gives them a concrete way to understand others' thoughts and feelings through practical and relatable content. Kids learn to feel along with people, rather than feel for them.
Research References
Primarily peaceful: Nurturing Peace in the Primary Grades
Using Children's Stories to Promote Peace in Classrooms
Integrating Literature-Based Social Skills Lessons into an Early Childhood Setting
Social-Emotional Teaching Strategies
You might also like the following:
5 Highly Rated Kids' Games for Practicing Social Skills
Research Says We Can Help Kids of All Ages Develop Empathy – Find Out How
5 Great Activities to Do with Your Social Skills Group
8 Fun Activities to Practice Social Skills with Your Child