[widget id="bcn_widget-2"]
What Are the Symptoms of ADHD & How Is It Assessed?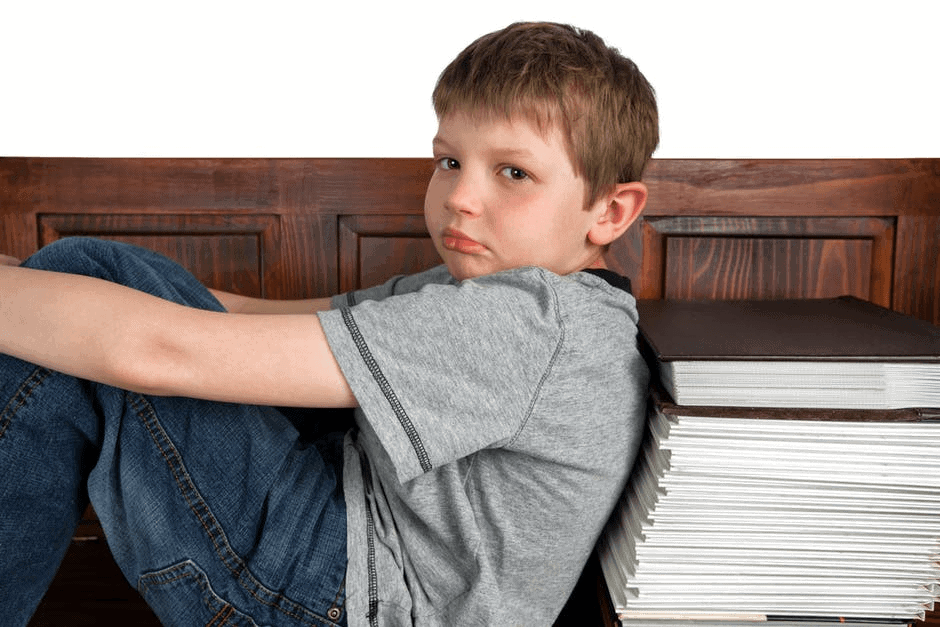 Approximately 8.8 percent (5.1 million) of children between the ages of 4 and 17 are diagnosed with Attention Deficit Hyperactivity Disorder (ADHD) in the United States. Boys receive the diagnosis more frequently than girls, but the reason for this is not understood.
The most common signs of ADHD are:
difficulty focusing
difficulty staying still
not attending to details
acting quickly without thinking of potential consequences (being impulsive)
Many children with ADHD symptoms have average to above average intelligence. They understand what is required or expected of them, but have trouble completing tasks, chores, and/or following directions due to their difficulties with sitting still, paying attention, and attending to details.
It is extremely common for children without ADHD (especially very young children) to have these same difficulties, especially when they have anxiety about something or are very excited. The difference is that children with ADHD display these symptoms over a long period of time, in multiple settings (school, home, the community, etc.). The symptoms also could impact their ability to function in school (socially, academically, and behaviorally) and at home (following directions, making good choices, completing tasks like chores and homework).
Related Article: Please Stop Saying ADHD Isn't Real: Here's Why
What is the Criteria for ADHD?
The former name of ADHD is ADD (Attention Deficit Disorder). In 1994 the name was changed to ADHD. According to the Diagnositc Statistical Manual of Mental Disorders, Fifth Edition (DSM-5), (the manual used by practitioners to diagnose ADHD), individuals with ADHD can have different subtypes. These include: Predominantly Inattentive Presentation, Predominantly Hyperactive/Impulsive Presentation or Combined Presentation. See criteria for ADHD and the different subtypes in the image below.
Side Note: Working with or raising children with ADHD can be frustrating, but it is important to remember that these children are not purposely acting out or being difficult. They often need modifications made to their environment to meet their needs. There are many strategies and treatments which can help children with ADHD manage their symptoms and lead successful lives. See 14 Strategies to Help Children with ADHD in the Classroom or At Home and 6 Research-Based Interventions for the Treatment of ADHD in Children for several ideas on how to modify your child's home and school environments to meet their needs and manage their symptoms. Some children also benefit from medication. If behavioral modification alone is not enough, consider exploring medication options with your doctor.
How is ADHD Assessed?
There is no specific test that can determine ADHD. ADHD is often diagnosed through an evaluation. Evaluations can be done by a child psychologist, psychiatrist, or developmental pediatrician. To evaluate the child, the doctor will gather information regarding the child's symptoms and history (e.g.,developmental milestones, educational performance, description of behaviors, medical history).
Measures to collect this information can include interviewing the parents and teachers, reviewing educational, medical, or other relevant records, and asking parents and teachers to complete questionnaires (also called rating scales) about the child's symptoms. After completing the evaluation, the doctor can determine if the child meets criteria for ADHD.
Some primary care doctors can assess for ADHD as well, but in my experience, this is generally for the sole purpose of prescribing medication. Specialists such as child psychologists, psychiatrists, or developmental pediatricians can also assist with obtaining services such as in home or out-patient therapy. You can also ask your child's school for an ADHD evaluation, by the school psychologist. School evaluations are often more comprehensive than private evaluations. In addition to the measures mentioned above, school evaluations can include IQ testing, academic assessments, classroom observations and functional behavior assessments. Private evaluations by a child psychologist may include some of these measures as well.
When to Consider a School-Based Evaluation
School evaluations are beneficial if you think your child may need certain accommodations or extra support in school because their symptoms of ADHD seem to be impacting them academically, behaviorally, and/or socially. If symptoms of ADHD are found to have an impact on school performance, your child may receive a 504 plan, which will allow him/her to receive accommodations or modifications in the school setting.
Examples of accommodations/modifications are:
extended time to take tests or complete assignments
teacher check-ins during independent work
supplementing verbal input with visual cues or aids
reducing the length of an assignment
chunking work into manageable steps
alternative location in the building to take tests that is free from distractions
movement breaks throughout the day
seating the child close to the point of instruction and as far away from distractions as possible (e.g., the window, the door, pencil sharpener, talkative peer)
Talk to your child's school for more specific information about 504's and to determine what accommodations your child may need. You can also read more about 504 plans by doing a Google Search.
If your child is found to be in need of academic, behavioral, or social goals or specialized instruction due to his/her symptoms then he/she would be eligible for an Individualized Education Program (IEP) which is more intensive than a 504 plan, and can also include accommodations/modifications such as the ones mentioned above. Students with an IEP receive special education services. Keep in mind that special education looks very different from what it looked like in the past. Children can receive special education services in the general education classroom or in a smaller class setting, depending on the needs of the child.
FYI: If you are concerned about your child's social skills in school but not concerned about his academic progress or behavior, talk to you child's school team (guidance counselor, principal, teacher, etc.) to determine what programs the school might have to help your child with social skills.
It is also important to note that studies have found that 30 to 50% of children with ADHD also have learning disabilities (Barkley, DuPaul, and McMurray 1990; DuPaul and Stoner 1994; Fletcher, Shaywitz, and Shaywitz 1994; McGee et al. 1991) which school psychologists often evaluate for as well. (A private child psychologist may also evaluate for a learning disability if you request that they do so).
Side-Note: *In some cases IQ testing reveals a very high intelligence level. If this is the case with your child, you may wish to explore whether the cause of inattentive or hyperactivity is due to the fact that your child is not being challenged in his or her classroom.
If your child is doing fine academically and not demonstrating social or behavioral problems at school, it is unlikely that a school evaluation is the best route to go. If you are looking for mental health services, medication or other types of supports outside of school, a private evaluation through a psychologist, psychiatrist, or developmental pediatrician would be a better option. You can ask your child's primary doctor for a referral, check your health insurance website, call your health insurance provider, or do a Google Search for pediatric mental health providers in your area. Again, some pediatricians (primary care doctors) may assess for ADHD as well, but may be limited in what type of support they can provide outside of medication.
Recommended Article: What Can You Do if Your Child is Having Persistent Problems in School?
Thank you for visiting educationandbehavior.com. We provide free academic, behavioral, and social-emotional support for all kids! Browse our topics from the menu button at the top left of the page! Receive our updates on Facebook!
Please share this information with others!
Recommended Articles:
25 Privileges You Can Let Your Child Earn for Good Behavior
How to Motivate Your Students and Get Them to Listen to You (great for parents too)
How to Prevent and Handle Temper Tantrums (Home and School)
14 Strategies to Help Children with ADHD (Home and School) 
15 Behavior Strategies to Help Children on the Autism Spectrum (great strategies for kids with and without autism)
Exercise Ideas to Support Kids with Autism & ADHD How to Set Up the Classroom for Kids with Autism and ADHD
Rachel Wise is the author and founder of Education and Behavior. Rachel created Education and Behavior in 2014 for adults to have an easy way to access research-based information to support children in the areas of learning, behavior, and social-emotional development. As a survivor of abuse, neglect, and bullying, Rachel slipped through the cracks of her school and community. Education and Behavior hopes to play a role in preventing that from happening to other children. Rachel is also the author of Building Confidence and  Improving Behavior in Children: A Guide for Parents and Teachers.
"Children do best when there is consistency within and across settings (i.e., home, school, community). Education and Behavior allows us to maintain that consistency."