Parents help their kids with succeed at school in countless ways – with unconditional love and encouragement, pitching in on an extra-challenging assignment, helping secure the best possible IEP for children with ADHD, learning disabilities, or other special needs, etc.
But it may not occur to many parents that there are ways to directly impact the very instrument of academic success — their child's brain.
I was recently asked by my friends at ImpactADHD.com to contribute to their upcoming ADD School Summit. In the resulting interview, I shared an overview of my recommendations for parents. Here, I'll get down to brass tacks with five specific things parents can do to help power up their young one's mind…
1. Feed It Right: The ADHD brain, for example, is particularly sensitive to excess sugar and simple carbs. Read those ingredients labels and put a premium on higher protein content. Exercise and sufficient quality sleep are the other fundamental brain-feeders, so be sure those are being attended to. Bottom line, nothing has been shown to de-clutter the brain as immediately and consistently and proper diet, exercise and sleep.
Related Article: Exercise Ideas to Help Kids with Autism, ADHD
2. Create a Clutter-Free Zone: And speaking of de-cluttering, a great way to power and clarify the mind is by quieting the environment around it by eliminating visual clutter – which is like the opposite of feeding the brain – it exhausts energy. Be sure there's a workspace that's clean, open and as monochromatic as possible.
Related Article: Creating a Physical Environment for Kids with Autism and ADHD
3. Switch Tasks: In my videos, I teach the time-saving trick of switching tasks. I often get bogged down in a particularly demanding task, but rather than quit and escape into a non-productive behavior, I switch into a related but easier or distinct task. Balancing the checkbook switches to addressing envelopes and pasting stamps, for instance, then switches back once the brain's gotten that respite from the hard stuff. Now, assuming your child breezes through work in some subjects but really struggles in others, encourage her to switch between them. This can actually help mitigate the feeling of being overwhelmed.
4. Introduce Mindful vs Mind Full: Share the principles behind these first three strategies (eating healthy, clutter free, switching tasks) with your child. Even at a young age, it's important for them to consider the life of their own brain. And importantly, having that conversation is a gateway into a conversation about mindfulness, and its opposite, mind FULLness. Get them to understand the underlying principles of worry, ego, "inner voice", etc., and you'll create a foundation on which to build other powerful tools, or "brain hacks" that will power their brains for years to come. (Mindfulness techniques are increasingly finding their way into K-12 curricula – ask your school administrator about it!).
5. Mind YOUR Media: Here's a bit of mindfulness for parents – be more mindful of your media and gadgets. Research shows that kids are stressed by the feeling of having to compete for attention against their parents' iPhones, Facebook walls and so on. Be Here Now. And be cognizant of when your gadget might be stealing precious attention and support.
These are just a few of the many ways parents can have a direct and immediate positive impact on the quality of their child's brain performance. And once passed along to the student, these skills can become healthy habits not just for the semester, but for a lifetime.
About the Author


Alan Brown is an entrepreneur, ADHD coach, and the creative force behind ADD Crusher™ Videos and Tools for teens and adults with ADHD  – which was selected in 2013 as a CHADD Innovative Program. Undiagnosed for decades, Alan's untreated ADHD manifested in underachievement, failed relationships, substance abuse –and worse. Once diagnosed, and finding it difficult to learn coping strategies from books, he developed his own unique strategies while building a successful advertising career and two start-ups. He's a featured presenter at ADHD conferences in the U.S. and abroad, and at TEDx. Get Alan's free eBook, "5 Things You're Doing Every Day that Make Your ADHD Worse" at www.ADDCrusher.com.
Thank you for visiting educationandbehavior.com. We have so many strategies to help you support children in the areas of reading, writing, math, and behavior. We also have information on disabilities, special education, bullying, and social skills, tons of free resources and materials, and an open forum! Many of our strategies can also be used to support adults with special needs.
If you think this article can help others, please share it!
Receive our updates by liking us on Facebook or by following us on Twitter, Google+, Linkedin, or Pinterest.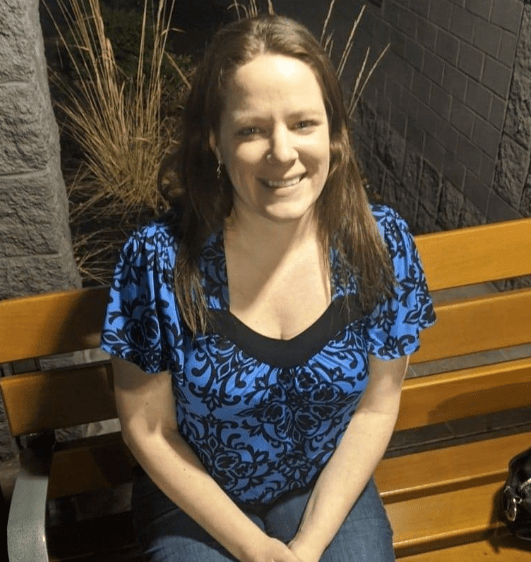 Rachel Wise is a certified school psychologist and licensed behavior specialist with a Master's Degree in Education. She is also the head author and CEO at educationandbehavior.com, a site for parents, educators, and counselors to find effective, research-based strategies that work for children. Rachel has been working with individuals with academic and behavioral needs for over 20 years and has a passion for making a positive difference in the lives of children and the adults who support them. For Rachel's top behavioral strategies all in one place, check out her book, Building Confidence and Improving Behavior in Children, a Guide for Parents and Teachers.